Er blieb in Erinnerung als "eines der verhängnisvollsten Schauspiele, das die Erde jemals dem Himmel ausgesetzt hat". Die Plünderung von Capua vom 24. Juli 1501 war einer der tragischsten und dramatischsten Ereignisse in der Geschichte Italiens und noch heute, nach 5 Jahrhunderten, Jedes Jahr werden noch immer Messen zum Gedenken an alle unschuldigen Bürger gefeiert, die ausgerottet wurden vor der Gewalt von Cäsar Borgia und seine Soldaten.
Die Wut steigt noch mehr, wenn wir bedenken, dass hinter diesem so schrecklichen Ereignis die üblichen Gründe stecken, die die Welt bewegen: Geld, Ehrgeiz und eine gescheiterte politische Ehe.
Ein zusammenbrechendes Königreich
Das Königreich Aragon, nach dem Tod von FerranteSie geriet ins Chaos: Die FrankreichTatsächlich freute er sich darauf Neapel zurückerobern. Es dauerte ein Leben, bis Alfonsos Sohn es reparieren konnte alle Grundstücke, die die Kirche und die neapolitanischen Adligen den Katalanen zuführten, aber es war nicht genug, um das Königreich friedlich zu machen.
Die Krone wackelte immer mehr und von Europa aus Ferdinand der Katholische und Ludwig XII Tisch decken für Süditalien erobern.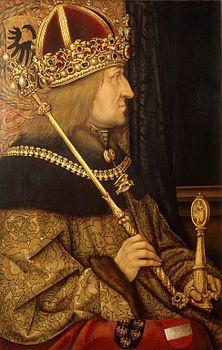 Der Hass auf Cesare Borgia
Das Zentrum des Chaos war Cäsar Borgia, Spitzname "Herzog Valentino". Unehelicher Sohn von Papst Alexander VI und sehr enger Berater des Papstes, war der Protagonist aller Ereignisse des frühen 16. Jahrhunderts in Italien. Trotz einer religiösen Karriere, wie es Kardinal Ruffo war ein beeindruckender General und ein wilder und tödlicher Krieger wie wenige andere. Epoche Liebhaber schöner Frauen und schöner Künste, seine Kultur es war fast grenzenlos und es wird gesagt, dass es das hatte Mut eines Löwen.
Um seine Persönlichkeit zu vervollständigen, war es im Privatleben zynisch, ausschweifend, grausam, korrupt und ehrgeizig: Er hatte kein Interesse daran, nett zu jemandem zu sein, das war er auch amüsiert über die schrecklichen Geschichten, die über ihn kursierten.
Das Einzige, was ihn interessierte, war die Energie. Und jedes Mittel, das gültig war, um das Ziel zu erreichen, war legitim.
Mit dem Königreich Sizilien hatte er mehr als eine Rechnung zu begleichen: nach in der Tat ging mit König Friedrich von Aragon eine Ehe ein Um die Beziehungen zwischen Neapel und Rom weiter zu verschärfen, ging er persönlich dazu Kathedrale von Capua zu helfen bei der Krönung des letzten katalanischen Königs, überzeugt, dass er das mächtigste Königreich Italiens in seine Hände bekommen kann.
Andererseits war Cesare Borgias Projekt genau das von wieder aufzunehmen wo ein neapolitanischer König gescheitert war: sein Motto, "aut caesar aut nihil", entweder Cäsar oder nichts, er hatte es tatsächlich König gestohlen Ladislao von Neapel, lebte etwa hundert Jahre zuvor.
Und hier die Überraschung. Friedrich von Aragon bestritt die Hand seiner Tochter. Borgia wartete auf den richtigen Moment, um sich zu rächen, der bald kam: Frankreich und Spanien organisierten tatsächlich die Invasion des Königreichs Neapel. Zum ein sehr raffinierter und scharfsinniger Politiker wie er, war es einfach, den Vater für dieses Projekt zu gewinnen: Friedrich von Aragon wurde dann vom Papst exkommuniziert und die Invasion begann.
Der Sack of Capua ist eine persönliche Rache
Und hier sind wir Kapua, in jenem tragischen Juli 1501. Der König Ludwig XII ja war es schon selbsternannter "König der beiden Sizilien" und zusammen mit dem König von Spanien war es das auch schon Erziele das ganze Königreich Sizilien. Das Einzige, was noch zu tun war, war Vertreibung der Aragonesen aus Neapel und die Abrechnung fand in Capua statt, das war es die zweitreichste Stadt in Kampanien nach Neapel.
An der Spitze der französischen Armee stand Cesare Borgia. Angeblich 36.000 bis an die Zähne bewaffnete Männer Sie belagerten Capua vier Tage lang, das Abschneiden von Nahrung und jeglicher Kommunikation mit der Außenwelt.
Die Capuaner, besorgt über die Grausamkeit des Herzogs Valentino, Sie schickten einen Vertreter, um einen Deal zu machen: wenn die Truppen in die Stadt einmarschierten ohne Gewalt, dann wäre Capua friedlich geliefert. Borgia stimmte zu und es wurde beschlossen, dass er am nächsten Tag zusammen mit seinen Soldaten in die Stadt einziehen würde.
Borgias Verrat: Schrecken, Tod und Verwüstung
Es war der 24. Juli 1501, als Capua seine Türen öffnete. Cesare Borgia trat ein gefolgt von einer endlosen Menge von Rittern. Dann traten Infanterie und Speerkämpfer ein. Dann noch andere. Die Militärparade mit voll bewaffneten Männern war alles andere als freundlich.
Sie alle erreichten das Zentrum der Stadt, auf der heutigen Piazza dei Giudici, und der Kommandant, vor den verängstigten Bürgern, startete a Kampfschrei: die Soldaten auf den Straßen verstreut und fing an Plünderung von Häusern, Kirchen und Geschäften, sein Wort am Vortag brechend.
Sie töteten jeder Mensch kam in Reichweite und es gibt Hunderte von dramatischen Geschichten die noch heute überliefert sind, wie die, die Sie sehen sieben Kinder unter einem Karren versteckt, eines nach dem anderen von einem französischen Soldaten genommen, gefoltert und geschlachtet: nur einer wurde gerettet, weil er den Namen Christi trug.
Borgias Schritt war alles andere als irrational: während seines Besuchs in Capua zur Zeit der Krönung Friedrichs von Aragon, nur 4 Jahre zuvor, er hatte die Reichtümer der Stadt aus erster Hand gesehen. Der Bischof der Stadt war es tatsächlich Giovanni Borgia, sein Verwandter, der wahrscheinlich er hatte ihm auch den Schatz der Kathedrale gezeigt, vergleichbar bzgl Vermögen nur zu dem eines Königs. Das sagen sie uns zumindest Chroniken der ganzen Zeit.
Heftig, nutzlos und blutig war jedoch die Vernichtung der Capuaner: Einige sagen uns, dass etwa 2.000 Menschen starben, während andere auf mehr als 6.000 schätzten. Wenn wir bedenken, dass Capua damals ungefähr gezählt hat Zehntausend Einwohner, es ist leicht vorstellbar die Tragweite des Dramas.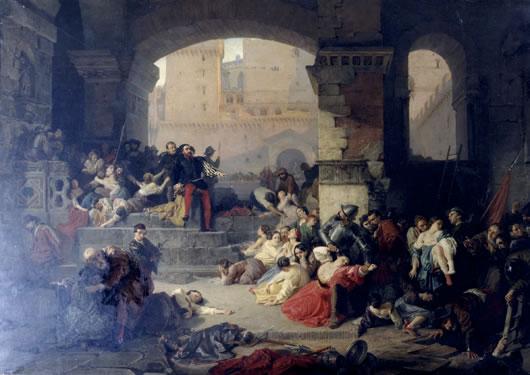 Der Schrei der Madonna
Es wird gesagt, dass die Soldaten von Borgia so waren gewalttätig, grausam und ohne jede Moral das Sie suchten nach einer schwächeren Person, um sie auf grausame Weise zu foltern: einige Kinder und Frauen waren lebendig angezündet, andere stattdessen verstümmelt und zuvor ohne Arme und Beine sterbend auf der Straße zurückgelassen zu verbluten. Die Chroniken, hauptsächlich die von Agostino Pasquale, sind im Überfluss vorhanden Geschichten, die den schlimmsten kriminellen Fantasien würdig sind: Kinder gefesselt und immobilisiert zum Sehen gezwungen i Eltern lebendig zerstückelt, vergewaltigte Frauen e vor Ehemännern gefoltert, dann gezwungen, auch den Tod des geliebten Mannes mitzuerleben. Wir könnten fortfahren: der Autor vergleicht die Plünderung von Capua mit der Zerstörung Karthagos oder zuBelagerung von Neapel.
Monsignore sagt es uns Francesco Granata dass die Zerstörung so war wie vorr sogar Unsere Liebe Frau selbst skandalisieren. Tatsächlich erwachte ein Gemälde, das sich in der Nähe des Flusses Volturno befand, zum Leben und legte seine Hände für alles auf sein Gesicht Grusel. Diese Szene war so erschreckend, dass die Soldaten selbst bereuen der sich unter Tränen entschied, die Stadt zu verlassen.
Kurz gesagt, die Vereinte Nationen, aber diese Episode heute wäre leicht als klassifiziert worden Verbrechen gegen die Menschlichkeit.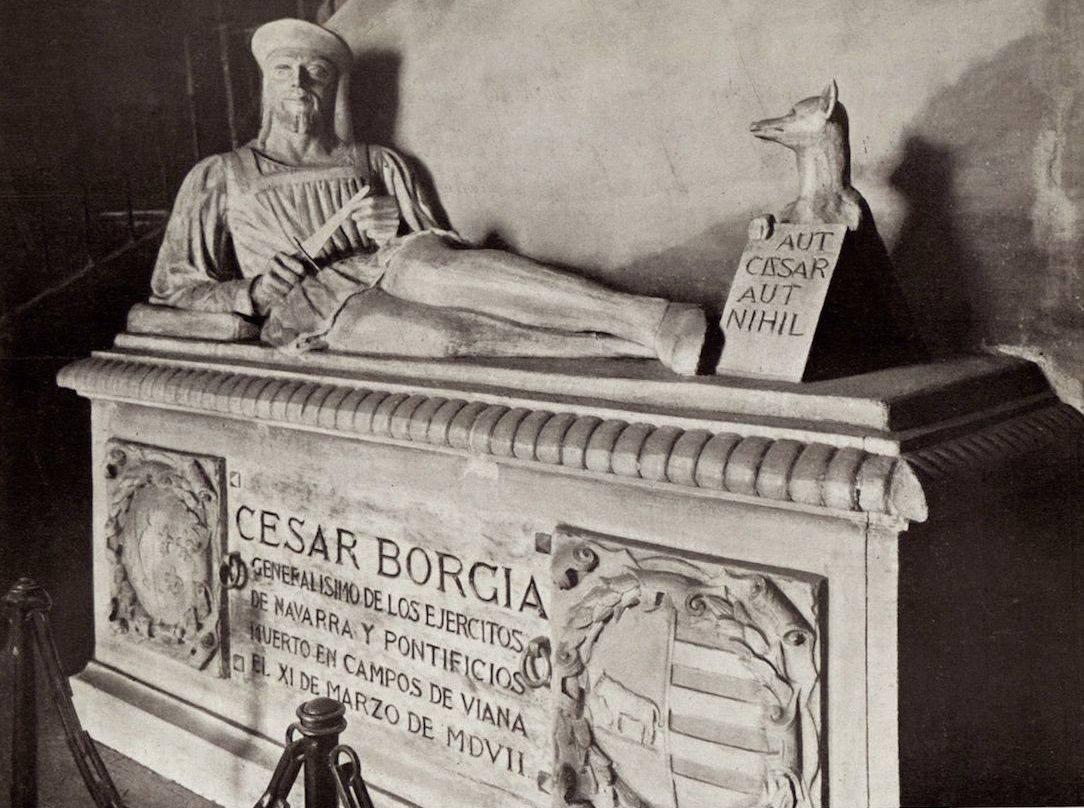 Eine Niederlage für alle
Am Ende haben in dieser Geschichte alle verloren. Capua, 520 Jahre später, trauert noch immer um seine Toten und leidet dafür diese Vormachtstellung verloren er hatte einmal auf Work Land.
Die französische Herrschaft dauerte nur 3 Jahre: Neapel war in der Tat wiedergewonnen von Ferdinand III. von Spanien, blieb aber nur 13 Jahre unabhängig.
Das Königreich wird schließlich von geerbt werden Karl V. von Habsburg, der zum Zeitpunkt der Plünderung von Capua gerade einmal ein Jahr alt war. Es war der 1516 und zwei Jahrhunderte lang wird ganz Süditalien allein bleiben eine reiche Provinz eines Imperiums, das die ganze Welt beherrschte.
Cäsar BorgiaStattdessen wird er den Thron nie sehen. Und er wird mit dem sterben Ehrungen nur den besten Führern und Politikern der Geschichte gegeben.
- Federico Quagliuolo
Verweise:
Giancarlo Bova, The Sack of Capua: 24. Juli 1501, Italian Scientific Editions, Neapel, 2009
Monsignore Francesco Granata, Heilige Geschichte der Metropolitankirche von Capua, Neapel, 1766
Agostino Pasquale, Tale of the Plünderung von Capua, Antonio Bulifon Verlag, Neapel, 1682
Der Sack von Capua | Facebook

Werden Sie Unterstützer!
Mit einem kleinen Beitrag halten Sie die größte kulturelle Verbreitungsstätte Kampaniens am Leben! Viele Vorteile für Sie