The Gulf of Pozzuoli, surrounded by soft hills shaped, over the millennia of volcanic activity of this fiery land, is dominated by a majestic building: the Aragonese Castle of Baia.
Already in Roman times this hill was occupied by a residential complex: Tacitus reports that the Caesar's villa it stood on a hill overlooking the Gulf of Baia and it is therefore very likely that this complex is near the villa of the Roman leader or correspond precisely to the same.
But what remains of this construction today? Unfortunately, very little, since  most of the remains were lost during the construction of the fortress.
The Aragonese castle of Baia was built by Alfonso II of Aragon and its construction was ascribed to a broader plan of fortification of the coasts of southern Italy, in such a way as to preserve them from attacks by Saracen pirates. For its construction the king entrusted the architect Francesco di Giorgio Martini, who had already taken care of the works to reinforce the walls of the current one Male Angevin.
A renovated fortress
Today, unfortunately, the traces of the primeval architecture of the Aragonese Castle of Baia have almost disappeared, as this was radically modified during the period of the Spanish viceroyalty. The viceroy Don Pedro Alvarez de Toledo, after the eruption of Monte Nuovo which took place in 1538, began a restructuring of the castle, giving it his own characteristic star shape.
The building continues to have a military character during the Spanish viceroyalty, but also under the rule Austrian and Bourbon. In fact the castle was occupied for about thirty years by Austrian troops, then besieged again during the short period of the Neapolitan republic and subsequently underwent further occupation by the troops of Giuseppe Bonaparte.
The Museum of the Phlegraean Fields
The fortress ceased to have a military function in 1887, passing under the administration of several ministries. Later, in 1927 it was decided to convert it into a hospice for war orphans, a function that remained until 1975. It was during this period that the castle underwent a restoration work and many remakes that inevitably altered, in some cases, the conformation.
In 1984 he switched to Archaeological Superintendence of Naples and Caserta and since 1993 it is seat of archaeological museum of the Phlegraean Fields.
Beyond the finds of unparalleled historical importance present in this museum, its position is enough to make this castle one of the most beautiful places on our land; look out from the terrace of this fortress e admire the sea that is lost on the horizon and that really makes us reconcile with the world.
- Gaia Borrelli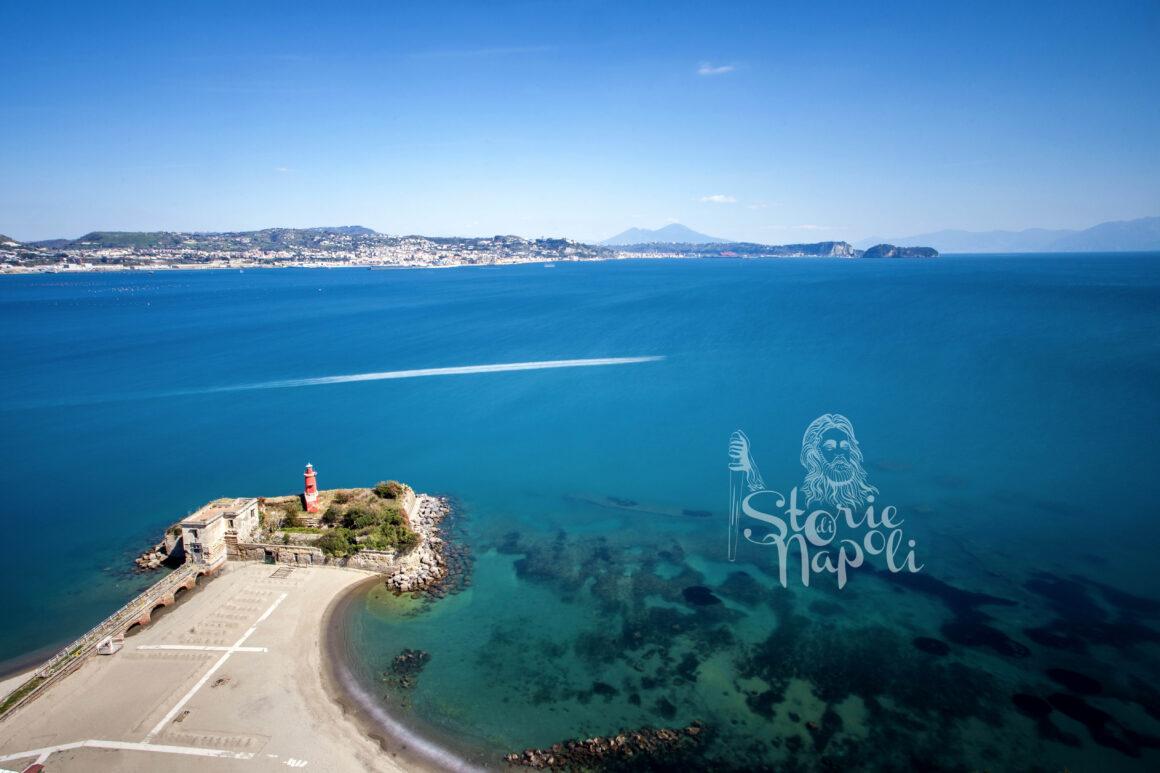 Become a supporter!
With a small contribution you will keep the largest cultural dissemination site in Campania alive! Many advantages for you