Each neighborhood is one mine of submerged stories represented by the craftsman under the house. And the only way to save the identity of the Spanish Quarters is to collect them all and enhance them. Word of Salvatore Iodice, the father of the association which, not surprisingly, takes the name of "Mine".
Salvatore's idea is simple and noble: save the kids from the streets teaching a trade, recovering all the good things they left us in heredity seniors who have no voice in the digital world, since tarallaro of neighborhood to the seller of octopus broth, passing through tailors, ladders and wood workers. "When I was young I dreamed of entering the shop of a old carpenter – Salvatore explains- but he always has me moved away for fear of stealing his job. Many artisans make the war on young peopleon the contrary, they are often at war with each other too and are unable to team up. Because of this myopia, many professions have not been renewed: we are losing an immense patrimony of shops and culture ". For this reason he has given himself a mission: open the doors of ancient and modern shops, telling them and involving young people from the neighborhoods.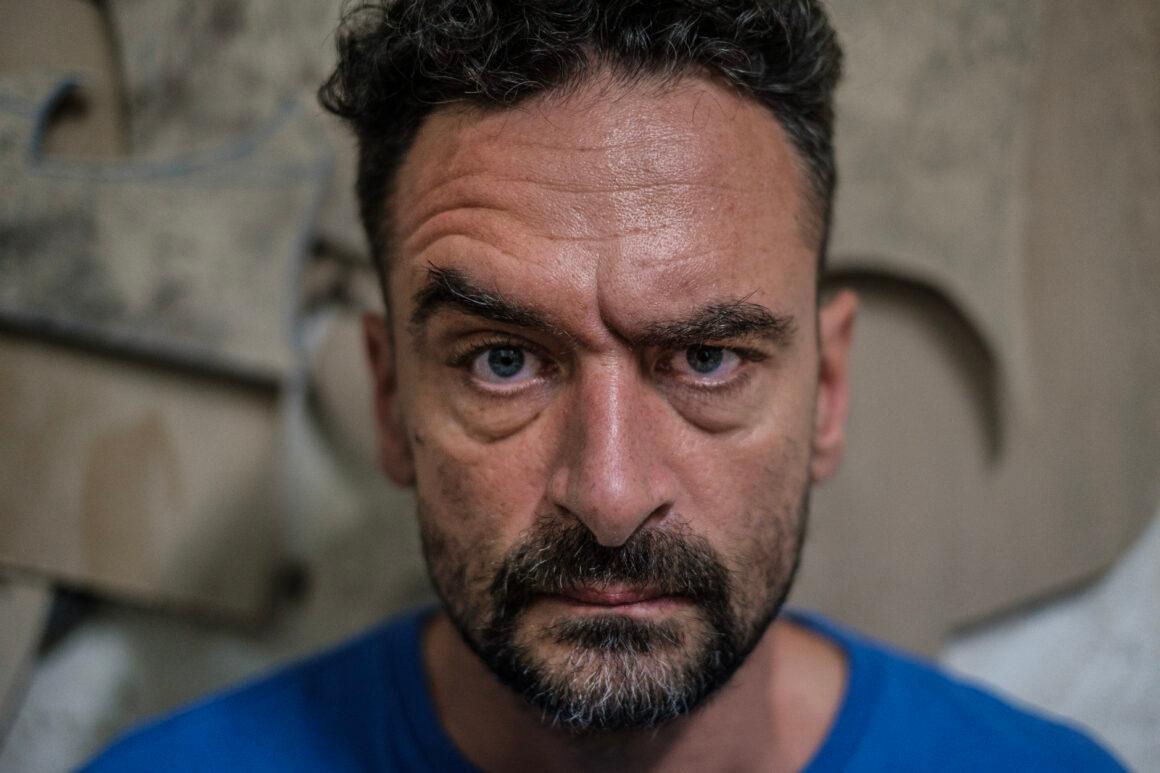 The tools of an ancient craftsman, a boy's dream
The laboratory of Mine it's a artistic chaos, just like Salvatore's personality: there are on the walls abandoned signs still with the wording "Via Roma" instead of Via Toledo alternating with paintings, paintings and a gigantic wall full of hammers, saws, planes and other tools, all hung like trophies. "The tool is the heart of a craftsman. He will never give it to you, he cannot sell it. In this place a miracle has instead happened: all the shops that have closed their doors to the neighborhoods have us brought their tools, we hang them on the wall for pay homage to the sense of work. They remind us ancient values so as not to lose the compass today".
Salvatore himself, in the end, made it to make his dream come true. "I have made many mistakes in my life. At some point, when I had nothing more to lose, I decided to take that back dream I had as a child: open a carpentry shop, even if I had never worked as a carpenter before. It wasn't easy at the beginning, but today I'm happy to see works built with my imagination. Rather, 40 years have passed and I still haven't given up the whim of discovering that it was in that carpenter's shop. Mine, on the other hand, has its doors always open ".
Fabio, Gennaro and the "maquis" of the Spanish Quarters
Mine is anything but a place for nostalgic old men. They also collaborate on the project Fabio and Genny, with their stories that are intertwined with that of Salvatore Iodice.
Fabio De Rienzo, who now works in a communications agency, had a history of hate and love towards his hometown neighborhood. "I moved away from the districts for twenty years, I did not have a good relationship with these streets and I wanted to find my path. Eventually I lost my way".
Fabio's life seemed far from home, "Then I met Salvatore and I came back here to stay and improve my land, aware of the few resources we have. Mine is a heritage which belongs to all the Spanish Quarters".
On the other hand, the story of Gennaro Giugliano, just twenty years old, working to become a professional photographer. "I've always been shy and withdrawn. I found mine passion for photography, paradoxically, when I was in high school mortified by a teacher, who defined my neighborhood as "the worst in Naples ", often rattling off many common places on the streets of my house. Stung in pride, I decided to bring one to maturity thesis dedicated to the Spanish Quarters, introduced with a short video which aroused enormous success on the social networks on which it was uploaded. In that moment I understood that my path was speak through images". And today, in the premises of Miniera, Gennaro works to become a portrait and fashion photographer, practicing on the many characters that populate his neighborhood.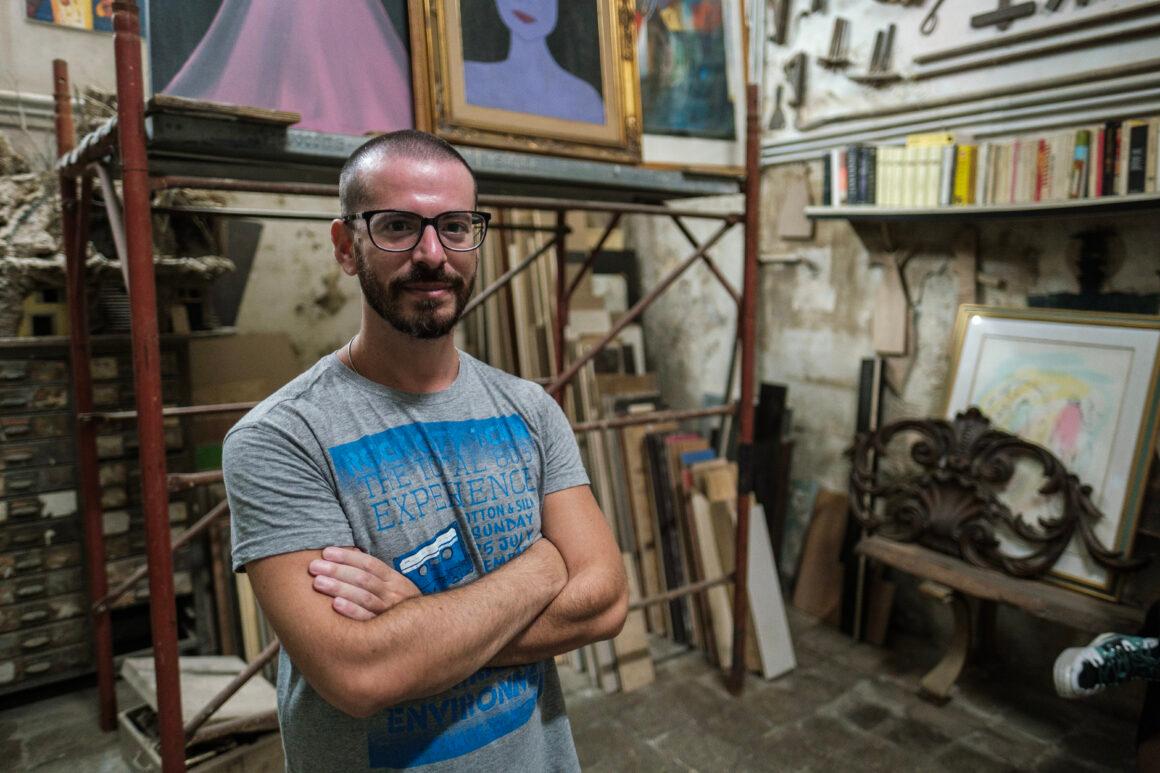 Money laundering and solidarity
The projects carried out by the association within the Spanish Quarters are countless. From the tourist signage, all made of recycled wood, to the installation of rubbish bins made with fragments of furniture thrown on the street. "The concept of recycle art is my philosophy of life - Salvatore explains - because in my opinion the garbage must not even reach the Ecological Island. I try to make sense of things too. We all have one second chance in life, you just need to find the right job. Even garbage can be valued".
Riciclarte succeeds in redevelop the neighborhood in two aspects that have always been dramatic: in fact, he succeeds in take out the garbage poured out by uncivilized in the street, but also to redevelop them with useful items and not just simple artistic products for their own sake. The work required full days of voluntary labor, made without any compensation and with the sole interest of restore dignity to the streets.
More generally, all the activities of the mine they are not for profit and are carried out with the utmost transparency and simplicity, helped only by support of citizens who, Fabio assures, "never fails".
"Even i computer I am in the name of solidarity - adds Fabio- because we got them from a failed call center. They were in bad conditions, even today they are at the limit of the useless. But we are always there arranged. Do you think we shot a short docufilm, but we were unable to mount it: it was a real odyssey! Then luckily we managed to find one sponsor which, honored with our work in wood, decided to give us a modern computer, which today we make available to those who need it ". And he concludes: "Now we want to make one small rehearsal room, to allow children to practice music without incurring prohibitive costs for many families".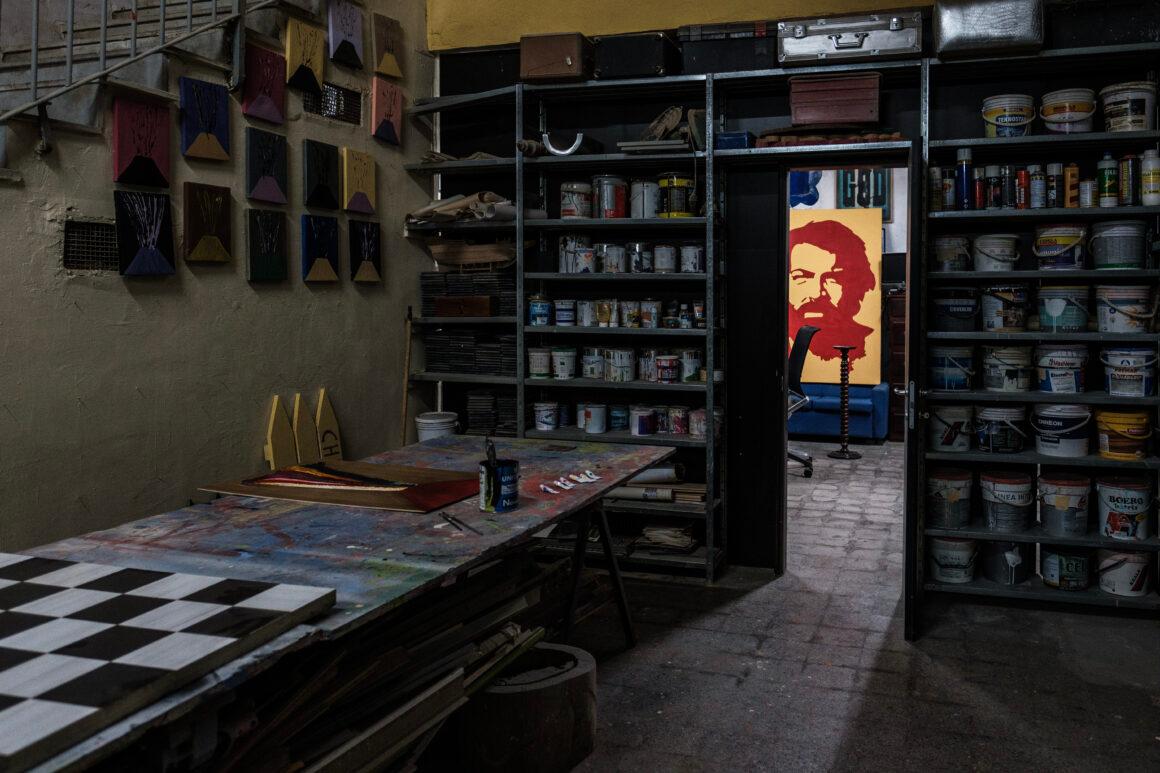 The stories of ancient crafts to save the future
Mine is a kind of "Association of the People of the Neighborhoods"Because, it is useless to deny it, i Spanish Quarters they are a real city within the city. There's a people with a very proud identity made up of characters who have lived their whole life in that grid of alleys between Corso Vittorio Emanuele and Via Toledo, as if Naples had always remained that of photographs by Giorgio Sommer.
There are characters out of time such as the last straw maker of chairs, or the elderly painter of signs. And again, the lady Fernanda of fried pizzas, Fortunato the tarallaro of the neighborhoods or Elio the tailor, who has closed his shop after 50 years of activity seeing it transformed into a garage for mopeds.
These ancient characters are reborn through photographs that come printed and applied on the walls of the Quarters, as if the voices of historical figures who no longer exist today could keep us company.
The Mine Award, an example for young people and adults
The association also organized a moral reward for artists and craftsmen. "Usually great intellectuals are invited to the prizes. We reward the shoe, because his work is very noble and must be recognized with a small moment of glory". The first edition, staged in 2019, was full at the Gambrinus, while the second scene will be carried out at Montecalvario square.
Even the award to artisans, Salvatore explains, it is an important event like all the other activities of the mine. "We try to put a seed in the heads of young people. You don't know when it will sprout, everyone has their own times. But you know that, one day, the kids will remember those images or those experiences ".
In his opinion, "With craftsmanship we can give one chance to all of those confused young people which, without alternatives, become labor of the Camorra. The roads are sometimes long, but we are all creative at heart. We just have to come to understand which is the right way to express our feelings and turn them into a work honest. Mine tries to do just that ".
-Federico Quagliuolo
Become a supporter!
Storie di Napoli è il più grande sito web di promozione e storytelling della regione Campania. È gestito esclusivamente da giovani professionisti residenti nel territorio regionale: contribuisci anche tu alla crescita del progetto. Per te, con un piccolo contributo, ci saranno numerosissimi vantaggi: tessera di Storie Campane, libri e magazine gratis e inviti ad eventi esclusivi!