How many times have we heard someone say that a child "Holds the art library"? It is a typical Neapolitan saying that refers to children who cannot sit still, restless and super lively.
The origins of this term, in reality, they are not particularly cheerful and sink their hands into the terminology medical: in fact, they were used to define a disease that particularly affects children and adolescents and, only later, did it get a lighter meaning.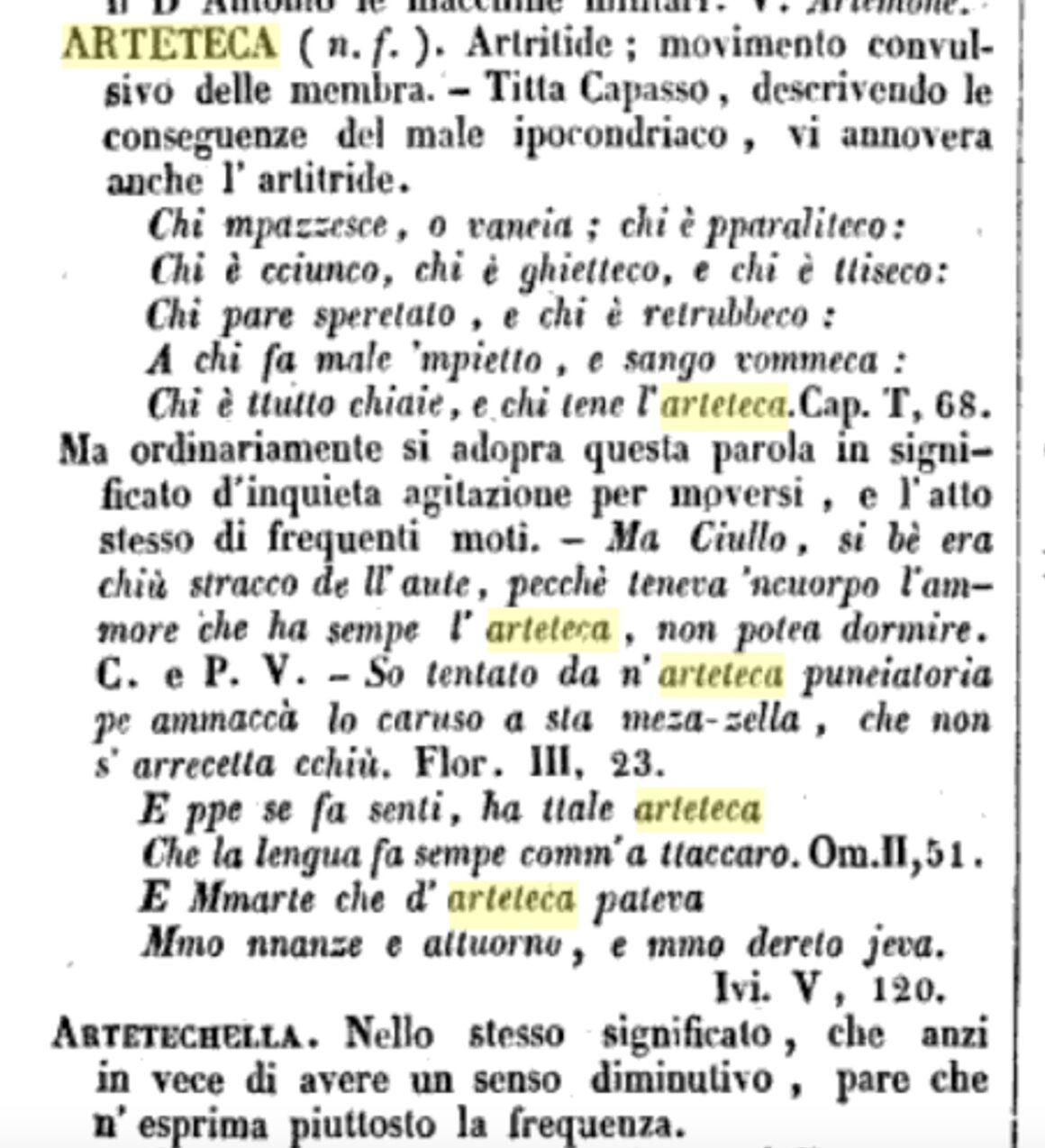 The art library as a disease
In the lexigraphic and historical Neapolitan Vocabulary, Vincenzo De Ritis explains that the word is related to "restless agitation to move and the very act of frequent movements".
The etymological origin of this Neapolitan word (but it is also found in several southern dialects) probably goes back to the "arthritis"Latin, a condition that affects people with rheumatism. Today it is known as "Vitus dance"(Because that saint was invoked when it happened) and it is that condition that affects children aged 5 to 15 and forces them to continue muscle twitching and involuntary movements, restlessness and constant agitation. Often it heals, but it can lead to hangovers for the rest of life with tics, tremors, or other ailments.
With the passage of time this medical terminology it has strayed from its original meaning and it has been used to jokingly indicate all the guys who just can't stand still.
-Federico Quagliuolo
This story is dedicated to Luigi Di Tullio for his generosity in supporting our research. Make a donation to Storie di Napoli too!
References:
Neapolitan lexigraphic and historical vocabulary, Vincenzo De Ritis, 1842
https://www.treccani.it/enciclopedia/corea-o-ballo-di-s-vito_(Enciclopedia-Italiana)/
Become a supporter!
With a small contribution you will keep the largest cultural dissemination site in Campania alive! Many advantages for you