Salita San Raffaele is from 2015 the charm of the Marterdei district thanks to the presence of Partenope: while climbing the narrow and steep climb, between the slippery Vesuvian paving and the fallen plaster of the ancient palaces of Martedei, suddenly appears the face of the legendary Neapolitan mermaid, portrayed in the guise of a wonderful woman who covers the facade of an entire building and welcomes visitors with a dreamy look.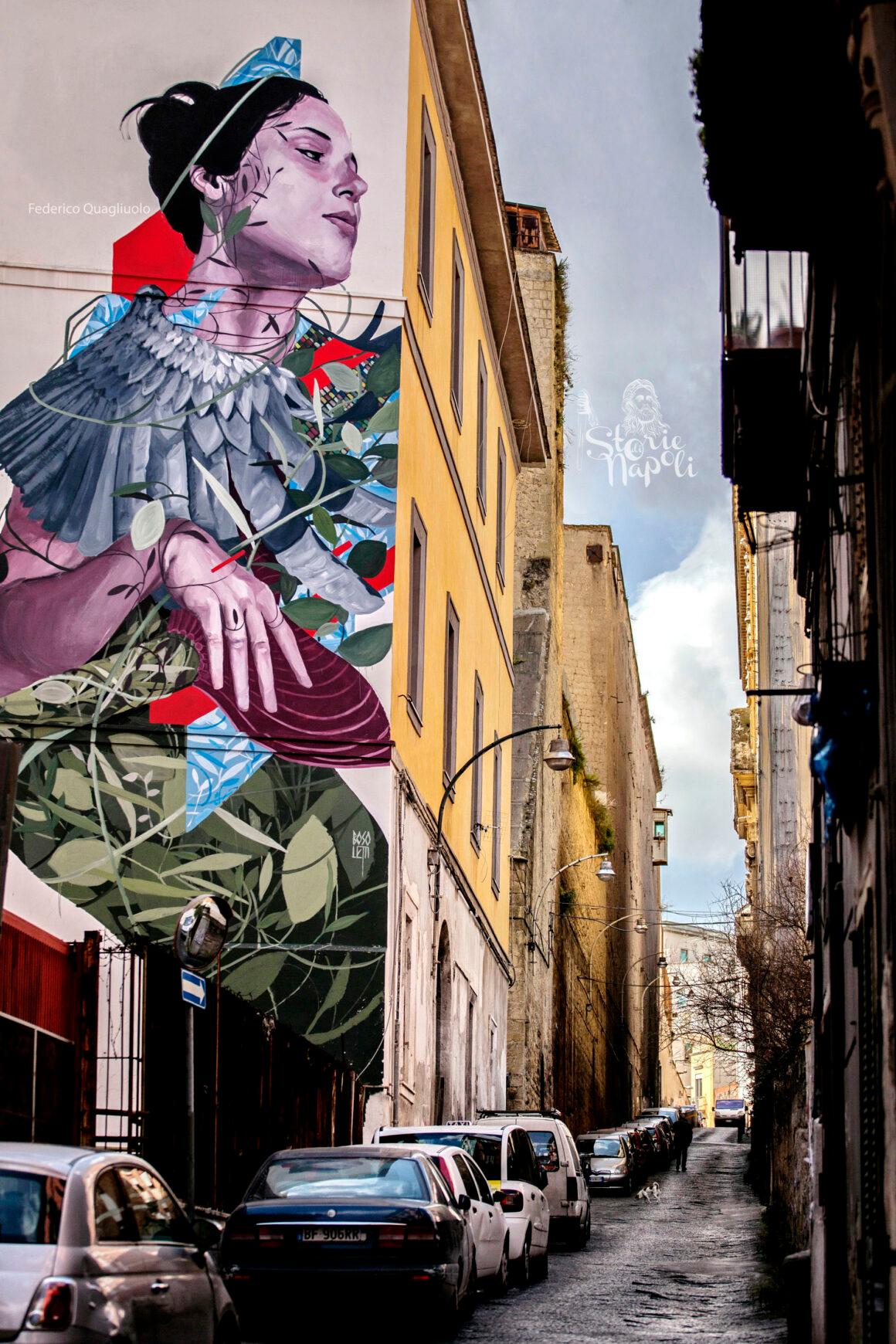 An artist in love with Partenope
They should call it "Bosoletti hurry", A bit like Luca Giordano, for the speed used in the realize in just 3 days such a gigantic work. Fortunately, the Argentine took only the fabled Neapolitan painter speed and not greed, since he worked for free for a neighborhood committee.
The other aspect that makes this work even more beautiful, in fact, is the initiative which led to its realization: it is a crowdfunding organized by citizens, who have decided to renovate the facade of an anonymous and "scarrupato" palazzo in Materdei with art. In addition, just a few meters before Bosoletti's Partenope, there is a according to drawing depicting another woman hiding her face in the door of a building.
And today, for the inhabitants of the ancient district squeezed between the Vomero and Santa Teresa degli Scalzi, there is one more reason to look out in the morning and have a coffee at the window in the company of the beauty of a work of art.
-Federico Quagliuolo
The story is dedicated to Ugo Mazzotta for his generous donation. Support us too and help us keep Stories of Naples alive!
To visit it:
Become a supporter!
We have decided to remove advertisements from the website to ensure maximum enjoyment of our stories. However, we need financial support to keep our editorial activities alive: join the supporters of our platform, for you many advantages and preview videos!