Irpinia has the sweet taste of autumn. And there is nothing more sweet and autumnal of the chestnuts from Serino (but also i Serino chestnuts, close cousins of the chestnut), one of the excellences of the territory. It is recognized at European level as one of the best chestnuts in Italy, in addition to being the most exported ever. AND grown between Avellino and Salerno and, until the arrival of a parasite that destroyed entire crops, Campania produced more than 60,000 quintals per year, with a turnover of 5 million euros. Fortunately, after two atrocious years today Irpinia chestnuts are back on our plates.
It was even the first Italian chestnuts exported to America (as evidenced by a document of 1931) for the production of marrons glacés, which was a beloved product of the Americans. In motherland, on the other hand, we do not miss anything: we find a bit of Irpinia in the jams, in chestnuts he read, the roasted chestnuts or in the fantastic tarts with chestnut and chocolate cream.
Have all these names made your mouth water? Every year Serino organizes the chestnut festival to cook all the ancient recipes. This is the oldest chestnut festival in Italy.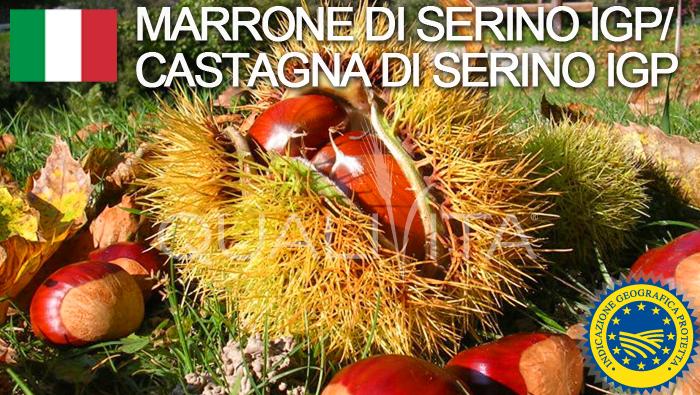 A medieval tradition, an infamous parasite
The views that are colored orange of the province of Avellino they are in fact perfect for the cultivation of immense chestnut groves. I understood it well Benedictine monks of the thirteenth century, which brought here a crop that, to date, has more than 7 centuries.
The friars arrived here in middle Ages, at the time of Robert of Anjou. They were in fact one of the richer and more powerful companies of Naples and its province, with property in all the best places in Campania. Could not then miss the green valley of Serino, which flanks the vineyards of nearby Solofra.
We are sure that, in reality, the Benedictines marketed and methodically cultivated an already existing heritage: Roman testimonies they tell us that Serino chestnuts were already present (and appreciated). And probably the chestnuts were even present in paleolithic.
The agricultural activity of the friars gave rise to one tradition jealously handed down for centuries and centuries among the families of Irpinia peasants, who have preserved ancient means and methods aided by the excellent soil of volcanic origin. The story looks a bit like that of thethe excellent onion of Montoro, which is a "neighbor" of the chestnuts and chestnuts of Serino.
Love for the land and chestnuts is one magnificent legacy of the Irpinia past which, today, gives us large chestnuts, sweet and very easy to peel, as well as being excellent for industrial use. Practically perfect for commerce.
Everything went smoothly until 2015 when a Chinese parasite it infested the Avellino and Salerno countryside, destroying entire crops. Explains Coldiretti that in 2016 the Italian production of chestnuts reached 16 million kilos, the all-time low, if we consider that Italy produced 100 years earlier 829 million kilos.
In 2018 the parasite was defeated thanks to a very long and microscopic battle between scientists and agronomists. Today we have not yet returned to the glories of the past, but the chestnut from Avellino is back on our plates in abundance.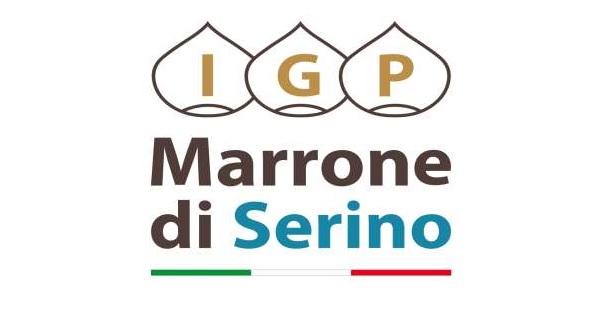 The ancient chestnuts of Serino
Serino chestnuts are also related to proverbs, traditions and ancient beliefs. For example it says "in Sant'Antonio 'or cardillo, in Salvatore' or frattillo". On June 13, St. Anthony's day, the chestnut hedgehog is seen. On August 6, the day of the Savior, the fruit can be seen. If no fruit appears on the trees, a bad year is expected.
One of the most characteristic and fascinating figures of the Irpinia tradition are the chestnut, recounted in this report of a local news program.
We know chestnut and brown better
Chestnut and brown are not the same, although they are indeed very similar. Aesthetically browns are slightly larger, while the chestnuts, which are in greater number in the hedgehog, have smaller and more irregular dimensions. The film is also different: brown is very easy to peel, while chestnut is not always practical to clean. As for the taste, the brown has softer shades, while chestnuts are drier.
Once chestnuts were considered "the bread of the poor" because of their excellent nutritional curriculum: they have in fact excellent quantities of iron and mineral salts, as well as vitamins B2 and PP, essential for the tissues. It's all about food cholesterol-free and gluten-free.
THE carbohydrates, which chestnuts contain in abundant quantities, are also excellent for fighting stress and fatigue. This however also makes chestnuts very rich in calories, so you shouldn't abuse it.
This does not detract from that a good feast, perhaps with the "excuse" of visit Serino, it is absolutely a must!
-Federico Quagliuolo
Dedicated to Crescenzio Nucifero for his generous donation. Click here and you too can support the research of Stories of Naples!
References:
http://www.dqacertificazioni.it/documentazione/MarroneDiSerino/Marrone_di_Serino_Castagna_di_Serino._Disciplinare_di_produzione.pdf
http://www.agricoltura.regione.campania.it/tipici/castagna-serino.html#:~:text=La%20castagna%20prodotta%20qui%2C%20detta,adatta%20al%20consumo%20fresco%20e
http://www.agricoltura.regione.campania.it/tipici/pdf/GUCE_marrone_serinoC75.pdf
https://www.lacucinaitaliana.it/news/in-primo-piano/castagne-e-marroni-differenza/
Become a supporter!
With a small contribution you will keep the largest cultural dissemination site in Campania alive! Many advantages for you