The Neapolitan sfogliatella is a legendary dessert. In the sense that its whole story is shrouded in confused legends and the recipe is much older than one imagines, confused between nobility and religion.
Let's start by debunking a myth: it is said that the Puff pastry from Santa Rosa (sometimes called Santarosa), born in 1681 in a convent of Conca dei Marini, both the first sfogliatella in history. Not so, but it is definitely one original recipe and comes before the Neapolitan commercial success.
This is probably the reworking of a much older dessert, there "sfogliatella full of blancmange" cited by Lombard Bartolomeo Scappi, the Pope's cook in 1570. The certainty is that we talk about curly sfogliatella: the shortcrust pastry was born in Naples many centuries later.
Someone will say that it is blasphemy: one of the Neapolitan national sweets was invented by a Lombard cook? No but he was the first to mention it. And it proves that the recipe was already known in Italy and was particularly loved by Pope Pius V (from Campania origins, among other things), since it appears several times in the menus of the papal dinner.
Appears in the reprint of 1605 of the book "Bartolomeo Scappi, Pope Pius V's secret cook". The first book is dated 1570. The monastery of Santa Rosa di Conca dei Marini was instead built in 1681, therefore definitely posterior.
The invention of the Sfogliatella di Santa Rosa
The name and form leave few interpretations: the dessert is dedicated to the saint who owns the convent, Saint Rose of Lima, and the shape, the classic "Hood"Also inherited from Neapolitan curly sfogliatella and from "Lobster tail" from Salerno, has become the trademark of that monastery suspended between sky, sea, culinary delights and prayers.
It seems that even Giambattista Vico he sent several love letters to a girl, the marquis of Villarosa, who was closed by the family in the convent on the Amalfi Coast.
The nuns received aeducation in the art of confectionery, required for present gifts on the occasion of visits to relatives or high prelates. In fact, it is no coincidence that there are many Italian recipes born right inside religious buildings. And the sfogliatella di Santa Rosa was born just like that, according to the most famous story: a nun noticed that it was some semolina pasta left over, too little to produce a large cake. He therefore decided to mix it with other leftovers.
More likely he tried to improvise a recipe already known to the nobility (given that the convent itself had been founded with the patrimony of noble families) and the result, one refined pastry filled with custard and black cherry, it was an original creation of his.
On the other hand, each convent had its own confectionery specialty and certainly Santa Rosa da Lima stood out for its special sfogliatelle.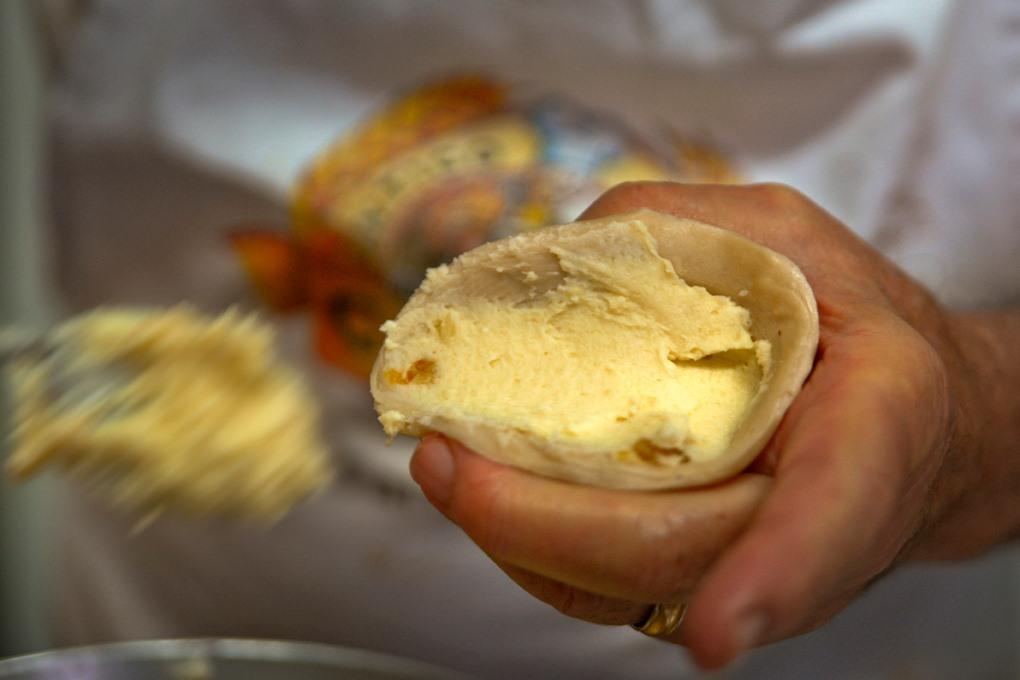 How did the sfogliatella come out of the monastery?
With a furious anger from the prioress. Or, more likely, it was a recipe somehow already known in different variations, but no one had really made her famous.
They are all enough agree that it was Pasquale Pintauro, an innkeeper who lived in Via Toledo on the beginning of the 19th century, a turn a dessert into a legend. Popular sayings are wasted on Pintauro and it is still referred to today as the absolute master of the sfogliatelle.
How he managed to take one away centuries-old recipe, which was adopted by a monastery located halfway between a cliff and a town of 500 inhabitants, this remains a mystery.
Obviously he intervenes here popular mythology that creates amazing stories around every event: there are those who say that Pintauro, after discovering the dessert, he made a daughter become a nun with the sole purpose of steal the recipe. Others, however, say that the protagonist of the "data leak" was one nun of the convent of Santa Croce in Lucca, aunt of Pintauro. Before he died he would written in the will the recipe for the dessert, to be given to the grandson. But this too is one legend without evidence.
Each pastry chef tells his side of the story, who travels by tones of a spy story to the halos of one divine revelation.
Then, you know, when Neapolitans become attached to something, they drag it into one storytelling Made of excesses, enthusiasm and legends dictated by a love so deep as to confuse sacred and reality.
And that's just how it is the sfogliatella, recipe without a father, it was first adopted by a monastery on the Amalfi Coast then ended up in a Naples that knew how to love it and turned it into a real cult object.
-Federico Quagliuolo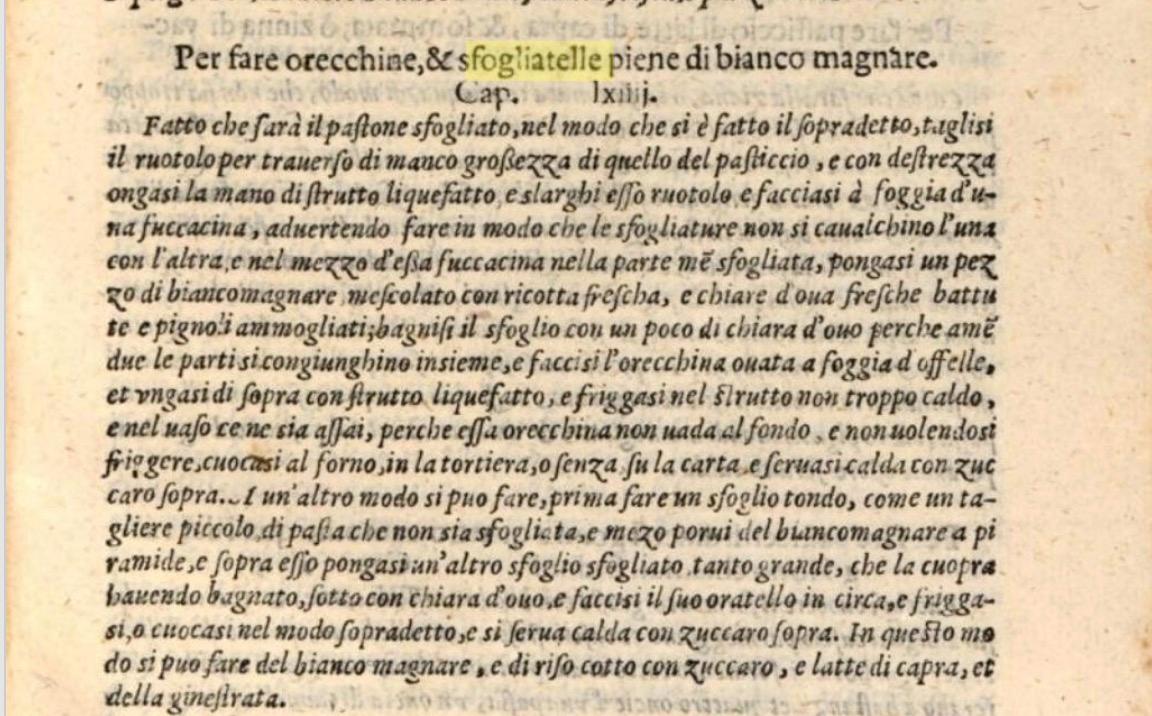 -Federico Quagliuolo
The story is dedicated to Gaia Mancini for her generous donation. Support Storie di Napoli too: with your contribution, keep our project alive!
References:
https://web.archive.org/web/20151211171848/http://archiviostorico.corriere.it/2000/luglio/12/DOLCI_SEGRETI_SANTA_ROSA_MAGICO_co_0_0007124472.shtml
https://www.sfogliatella.it/storia.htm
http://www.gastronomiamediterranea.com/la-sfogliatella-tra-storia-e-mito/
https://books.google.it/books?hl=it&id=WixAAAAAcAAJ&q=sfogliatelle#v=snippet&q=sfogliatelle&f=false
Cover photo by Santarosa Pastry Cup
Become a supporter!
We have decided to remove advertisements from the website to ensure maximum enjoyment of our stories. However, we need financial support to keep our editorial activities alive: join the supporters of our platform, for you many advantages and preview videos!