Because the municipality of St. Mark the Evangelist before it was called " 'And Massarie" ? I set out on a journey with Enrico and Giuseppe to ask a local history lover, also the author of many texts, prof. Francesco Nigro.
He told us that in San Marco, until a few years ago, they were there hundreds of farms, still recognizable today by wide, spacious entrances, with large round arches.
The origin of the term Masseria
The term masseria, or better, "massaria", derived from mass what does it mean "Amass" grain and supplies. I lived there land owners and in the larger ones there was also a place for laborers.
But why, today, is he called San Marco Evangelista?
Before the unity of this Italy the territory was divided between "'E Massarie' e San Marco" from the side of Maddaloni e "'E Massarie d' 'e Perroni" from the side of Capua; why it was called San Marco is not known, but it seems that on agricultural land of the time, there was one chapel dedicated to the Holy Evangelist, who now no longer exists.
And who knows then if Saint Mark was aware of this cult, he who is the patron saint of scribes and notables and not of peasants. And who knows, again, if "'E Perroni" it was the surname of a family or an area full of large stones, "Petroni", from there "perroni ".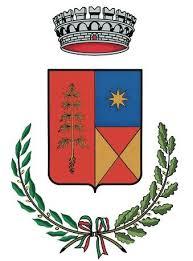 The work of hemp told in the coat of arms of San Marco Evangelista
One thing, however, is certain: in the coat of arms of San Marco Evangelista (CE) there is a plant of hemp and one cannot know the history of this place if not starting from it.
Indeed, to understand it better we should know two proverbs that make the history of the country.
The first is the following: "Vaje areto areto comme 'o funaro". Locals use it to mean when someone is not only not making progress in something, but downright regresses.
"'O funaro", In fact, he was working walking backwards. It started from a still raw hemp wheel and the intertwined walking in the opposite direction. They were produced with hemp ropes: those that were used to hang out the laundry, to bring one closer boat at the quay or to lower a bucket into the well.
Once the plant was ripe they served two people to eradicate it and also take the stem. Once collected it had to "Scutulia '" e the hands were split to make lots of bundles and obtain the fiber. Subsequently they started to "Mmature '", In Italian you say "To macerate", in the lakes, the "royal" ones are famous, a tangle of canals that conveyed the waters into these pools.
Hemp floats, and therefore it was there "Austino 'or funaro", risen to the degree of "Whiner". Austino climbed on one mountain of stones and gradually the threw "Ncopp'â stack", basically on one raft which contained hemp for make it sink. After about ten days Austino he would go back to the lake, immerse himself and remove the heavy stones to make re-emerge hemp And… "ppe cchesto Austino is mmuorto cu 'e rheumatisme, comm' a ttutt '' and lagnatari ".
There hemp he broke up to dry often forming huts, which then became the most coveted place for children who played hide and seek. Once ready they took it to the farms and to give it its final form, the mangled with "'A macennula" and those bits of waste They were called "'E cannauccioli", that is "Canapuccioli" and do you know what they were used for? It got stuck or on fire… .In practice it was a pellets "Ante litteram".
Then came the moment of "Spatula" made with wooden swords to eliminate the last smaller impure parts. Now, pure hemp, it could finally be combed, own comm '' and capille 'and tow, still used today by plumbers for their strong absorbing power.
The processing of grapes is an ancient proverb
In San Marco Evangelista, however, there is a according to proverb which tells the story of this place: "'It is done' at the beginning of the scene all chatty". Yes, here when you want to tell someone that did not have a good debut they say just like that. A baby he would never have said "I was rejected", but would use this proverb to tell a beautiful story of this place: that ofstrawberry grapes in San Marco Evangelista and dell'Asprinio in Aversa.
The employee a pick grapes climbed the staircase, cut it and he placed it in a basket with a lace, called fescina. Once filled, he made it go down quickly - with a hemp rope made by "Funaro" - to make it stick into the ground.
Sometimes, however, it happened that - for the very precarious position – the "spider men", climbed the stairs, they could not cut only the bunches, but they also filled the basket with one large amount of leaves.
In fact, if we consult the Neapolitan-Italian vocabulary we find the word "Fescena" which derives from Latin "Pool", "Sort of basket with a sharp bottom used to collect grapes, figs and other fruit", while the word "Talkative" is literally translated as "Leaf of the vine".
The Campania Shopping Center and the Aurno locality
there the history of this territory: that of vines married to poplars. Indeed, be it the strawberry grape that the souring they have always produced this way. A history spanning only 3000 years, brought to Italy by the Etruscans who began to raise the vine, as they saw it grow in the woods, with the shoots becoming as long as lianas.
And here this method has remained, so much so that Pliny the Elder in the Naturalis Historiae, 77 AD, testifies the viticulture from Campania of the time, with vines married to poplars, even very high, more than twenty meters, especially in these areas.
Now this whole story no longer exists. There was industrialization, urbanization and the birth of manufacturing companies; so much so that in these areas, the famous shopping center was born "Campania".
From tomorrow, then, if you go there, read the receipt that will be released to you after a purchase: it says Aurno locality, where Aurno - in the territory of Marcianise, five minutes from San Marco - was one of the most important "complaints" for macerating hemp.
Behold, know that there, once upon a time, there was a beautiful story, made up of real effort, but also of productive wealth.
If you go there, read the receipt and remember to Austino 'or complainer… And also about his rheumatism.
-Yuri Good
Become a supporter!
We have decided to remove advertisements from the website to ensure maximum enjoyment of our stories. However, we need financial support to keep our editorial activities alive: join the supporters of our platform, for you many advantages and preview videos!