'O surdato' nnammurato is among the most famous pieces of the Naple's music. there is little doubt about this! And it will seem strange, but the glorious journey of this eternal song starts from a very small village far from Naples. Saint Lawrence by Sant'Egidio of Monte Albino, in the province of Salerno, is one of the smallest villages ofAgro Nocerino-Sarnese, which has about a thousand inhabitants. You will wonder how it is possible, yet it is so! After all, San Lorenzo is home to the poet and lyricist Aniello Califano, author of the text.
Many will associate its history with the city of Sorrento. It is not wrong, on the contrary! Lamb Michele Califano (this is his name at the registry office) was born right there in January 1870. And in Sorrento there are numerous documents on his life, many autographed by the author of "'O surdato' nnammurato". In the city cemetery there is also his tomb, honored by citizens and visitors.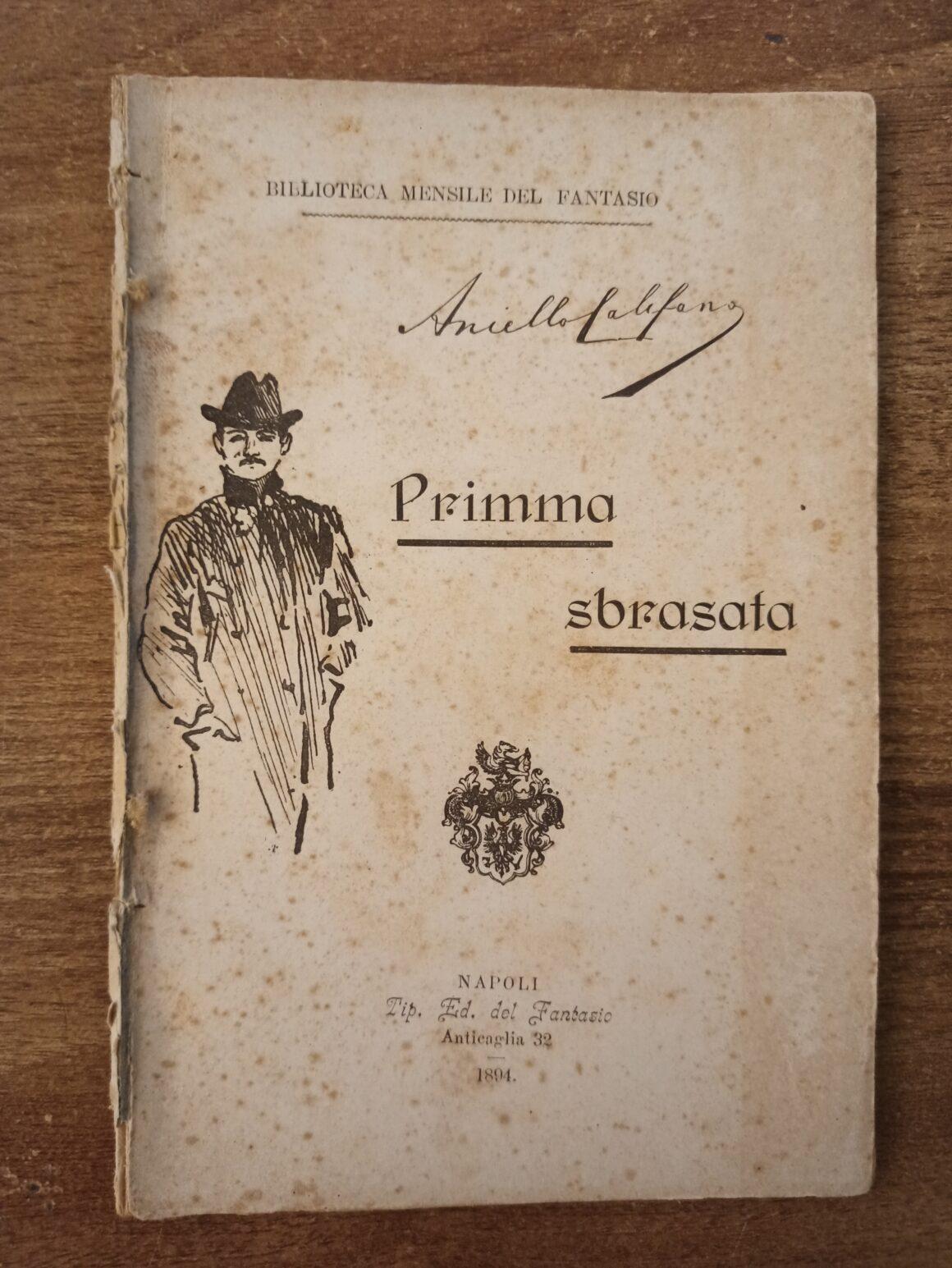 However, not everyone is aware of the origins of Aniello's parents. The father Alfonso he owned a house in Sant'Egidio and his wife Stella Pepe was originally from Pagani, another town in the Agro Nocerino-Sarnese. For this reason the lyricist de "'O surdato' nnammurato" he lives for most of his life in his father's house in today's San Lorenzo, in a building that has changed a lot since the beginning of the last century but which still retains traces of his past.
In the current Villa Califano, in fact, his studio is preserved in the historic center of San Lorenzo. On the ground floor, what used to be his little one overlooks the street "conservatory"In which he kept gods pianos. Today this space welcomes numerous testimonies of his life, full of recognitions but also of misfortunes.
According to popular belief, the composer de "'O surdato' nnammurato" died of smallpox, but the sources do not fully confirm this theory. It is true that following his death (which took place in Sant'Egidio) many of his personal effects were set on fire, because at the time the disease was not a little frightening. The funeral itself was not celebrated in the church but in the house, officiated by the parish priest of San Lorenzo.
But let's come to his masterpiece that makes generations of Neapolitans sing and that carries the name of Neapolitan music in the world. "'O surdato' nnammurato" was written in 1915, when Aniello was already in San Lorenzo. It is believed that it original score it is located in Sant'Egidio, but unfortunately it has not yet come to light. There Pro Loco of Sant'Egidio del Monte Albino it keeps some early 1900s scores.
In fact, there are many unpublished documents that this institution proudly preserves since it began its passionate research on Aniello Califano about ten years ago. They are kept in its main seat texts of the highest prestige which recount the compositional and parolistic activity of the Sorrentine poet, which cannot be reduced to a single song.
Among the various documents stands out "Primma sbrasata", a collection of poems that Califano submitted to the famous Salvatore Di Giacomo. It was printed in 1894 at the expense of the father and is theonly autographed copy which is in circulation. Then there is "Neapolitan squares", another collection of poems, also autographed, printed in 1918 from the nocerina typography "Andrea Angora ".
The "War poems", other collection of 1917 edited by "The Voice of Montalbino", explores a further aspect of the multifaceted and multifaceted personality of Aniello Califano: that of charity and beneficence. It is in fact a commercial initiative whose proceeds were directed to the total benefit of the war orphans, as expressly stated in the title page which also features a photograph of the poet.
But the documents don't end there. Just to limit ourselves to the main ones, we cannot fail to mention the second edition of the collection "Italy in Tripule"Or the poem"But what a culera in Napule!", written in his own hand in 1911 a Posillipo which highlights the author's link with his land.
The life of Aniello Califano is inextricably intertwined with the reality of Sant'Egidio del Monte Albino, nourishing the feeling of belonging of the community and the desire to deepen the life of the poet, still full of gaps. In addition to the activity of the Pro Loco there are numerous scholars, including Franco Russo, who do their utmost to ensure that the prestige and merit of Aniello Califano, author of "'O surdato' nnammurato", are disclosed to as many people as possible.
And outside the ancient Villa Califano, in the hamlet of San Lorenzo di Sant'Egidio del Monte Albino, they have been placed two commemorative plaques. They remind the absent-minded passer-by of a romantic and suggestive story, a tale that binds a tiny fraction of a thousand inhabitants with an invisible thread to a poet, lyricist and composer who made the history of Neapolitan music.
Become a supporter!
Storie di Napoli è il più grande sito web di promozione e storytelling della regione Campania. È gestito esclusivamente da giovani professionisti residenti nel territorio regionale: contribuisci anche tu alla crescita del progetto. Per te, con un piccolo contributo, ci saranno numerosissimi vantaggi: tessera di Storie Campane, libri e magazine gratis e inviti ad eventi esclusivi!