The mangling of his name is really around the corner: "Paparaccella", "Pappacella", "Pupacchiella" and, instead, his name is "Neapolitan papaccella". Let's clarify this immediately because for many years it has been misunderstood and mistreated.
Yes, it belongs to the pepper family, but it has small, rounded, slightly flattened and ribbed berries, to be eaten in any way, even raw - by biting it as soon as it is picked - because it is not spicy as is often mistakenly believed.
Of a unique and very tasty sweetness: ideal for traditional preserves in vinegar, in oil, or fried in a pan together with a very nice cutlet of pig of the Caserta breed.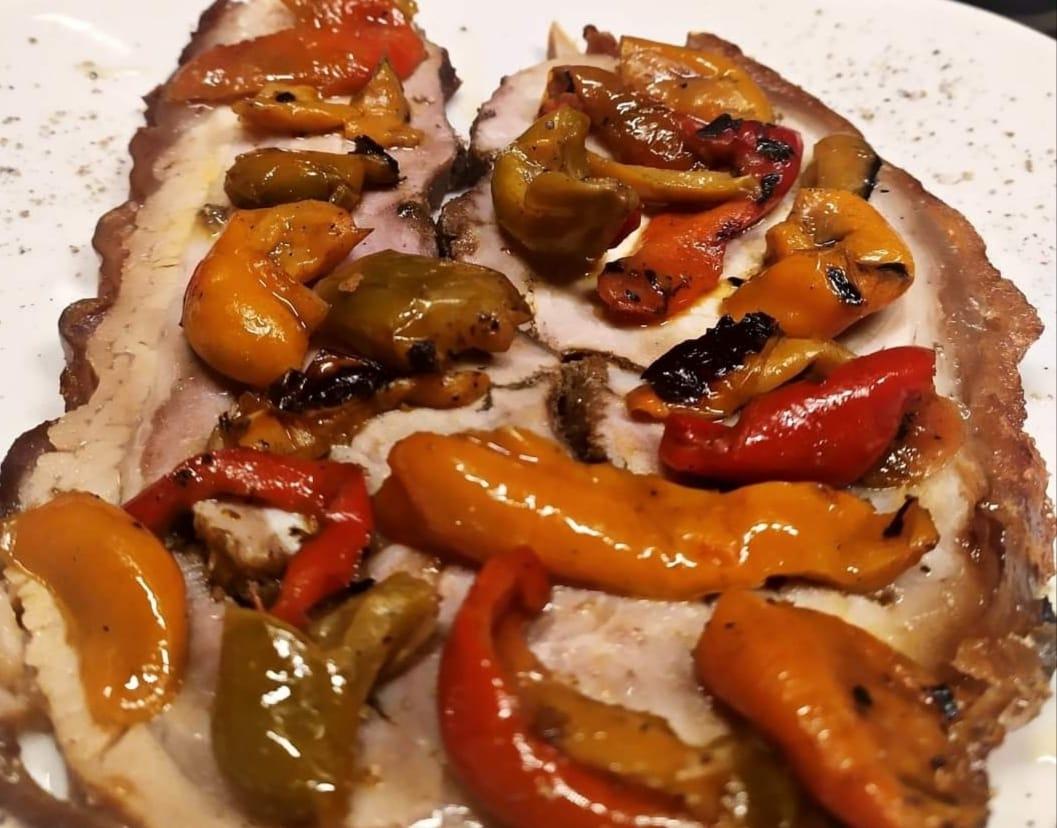 We know the Neapolitan papaccella
From July until the first cold weather, all the greengrocers sell tons of peppers (unfortunately, also in the other months, but they are not in season and the flavor is not even remotely comparable), but only one is the Neapolitan papaccella.
The true ones are small and reach a maximum of ten centimeters in diameter. The berries have strong colors ranging from intense green to yellow, to fiery red or, even, marc.
They are generally sown in March and harvested from July until the beginning of November.
Many, erroneously, define it "chiochiaro", which would be none other than the "Topepo", a sort of papaccella produced mainly in Calabria which however is smooth and spicy, unlike our Neapolitan papaccella which is curly and sweet.
And it is precisely this "topepo" that in the past decades has become the most widespread on the market because it is produced on a large scale, to the point of being used also inbracing salad, stealing the show from our papaccella, much more suitable for preparing those preserves which, as the "grandmothers" fail, have increasingly diminished.
A recovery of traditions
Precisely for this reason the Campania Region recovered the original seeds of the papaccella riccia which were then used by the Presidium producers. Yes, because the Neapolitan papaccella has become a Slow Food Presidium, precisely because it is a traditional product considered at risk of extinction.
It was historically cultivated in the area of Brusciano, where it is no coincidence that one of the most common surnames is precisely "Papaccio". And this is where this beautiful story starts, of a "pepper that is not a pepper", to the point of having to draw up a severe disciplinary, which extended the production area to the Acerrano-Nolano countryside, between the provinces of Naples and Caserta.
Now you just have to try it and you have no excuses, just why even if the peppers were to be indigestible (as it happens to me), for the Neapolitan papaccella it will not be so, precisely because ... it is another thing.
Seeing is believing!

Yuri Buono
All rights reserved
Become a supporter!
We have decided to remove advertisements from the website to ensure maximum enjoyment of our stories. However, we need financial support to keep our editorial activities alive: join the supporters of our platform, for you many advantages and preview videos!