If you find yourself in a situation that could be paradoxical, like a stranger who looks at you and scrutinizes you and at some point asks you for an interview, do not react badly. Indeed, consider yourself lucky, because you could become the new face of People of Naples-Humans of Naples, the winning project by psychologists Vincenzo De Simone, Vittorio Sarnelli, Virginia Santoro and Maurizio Iengo, and of Ciro Pizzo, sociologist and professor ofSuor Orsola Benincasa University and of Massimo Di Roberto, psychologist and lecturer at the Suor Orsola Benincasa University.
This is a research that began in 2013, when Vincenzo De Simone, then a 22-year-old university student of Psychology from San Giorgio a Cremano, he began to wonder why Naples was so much talked about. A city so polyglot, open to many cultures, always on the move, sunny, youthful, yet so often criticized. Finding out what the people of the city thought had become more than a mission, it was necessary to do a more in-depth study.
From New York to Naples to discover the city
We reached Vincenzo on the phone, yet the feeling was that of having an old friend in front of you. What is surprising is that "People of Naples-Humans of Naples"Is a project born from an American idea, Humans of New York, where the faces of the people speak, shot thanks to the witty shot of Brandon Stanton, which has been photographing passers-by on the street since 2010 and letting them tell their stories.
Very similar is what Vincenzo De Simone reported in the alleys of Naples. There are two questions he poses to the future protagonists of his research: what it means to live in Naples and be Neapolitans. With almost 1,000 faces immortalized for as many answers, the one made in Naples is certainly the European project with the most following. Yes, in fact, in the wake of the American progenitor, many other realities opened up, but the one that has resisted over the years, going to get bigger and bigger, is certainly the one inherent in Naples.
"In Naples, I think the stories are necessarily more interesting. What these people have in their DNA is difficult to find elsewhere". In the end, what is the difference between Naples and New York, here you can smell the scent of pizza and sfogliatella, there of hot dogs and chips.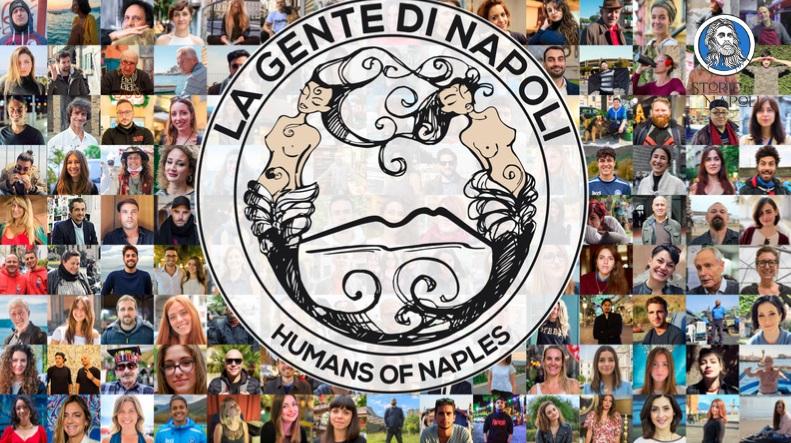 The story of "The People of Naples"
"The first time I let my friends accompany me, I was too shy". It would not seem, yet the guy who today boasts the record of stops in the middle of the road, has not always been so sure of himself. At the beginning it was difficult, due to his introverted nature: "Thanks to La Gente di Napoli I was able to improve myself, to transform my limit into my strength. Now I have no more problems in relating to strangers and it is above all thanks to this incredible research" - he said Vincenzo De Simone.
Many years have passed since those first releases and to keep him company like a friend there was always his trusty camera, with which he managed to immortalize the faces and souls of the Neapolitans, but not only. In his case study there are also tourists, foreigners who find themselves walking for the first time through the streets of our Partenope.
This collection of photos and thoughts that aims to arouse self-criticism, thanks to the fact that by reading a person's thought it is possible to fight against stereotypes about Naples, over time has collected comments and versions of Naples never seen before. Like that of a Danish tourist, who asserted that in Copenhagen and in many other cities there is much more dirt and traffic than Naples.
And who tells him now to the serial haters of the South?
The protagonists
Vincenzo, before choosing his future story, studies the character, looks at him well and above all takes him to be photographed in a place where there is a particular light. During its journey, the research in fact revealed that people tend to give more positive answers if they are made at ease, in a friendly and sunny context: "On the Lungomare I receive beautiful, romantic answers about Naples, which I cannot get anywhere. other place ".
Difficult to believe, yet in his nearly 1,000 faces, there is no one who has told Naples in a similar way, each one through his own personal vision has tried to give a different point of view than what one might expect. Today The People of Naples-Humans of Naples almost counts 40,000 folowers on social media, countless exhibitions and a documentary (Click here): not bad for those who publish "simple faces".
People we meet every day, pass by or simply don't notice, but who have that famous "something to say", repeated aloud by Antonio Capuano in "It was the hand of God". Many stories have been told, but Vincenzo, as an irreproachable curious person, still has the courage to say: "I still don't know enough".
Besides the common people, among the most famous protagonists that he managed to capture with his camera there are I Tell You, Vincenzo Salemme, Toni Servillo, Jorit, but above all the most unexpected one, Alberto Angela. "I met him in Pompeii and among a crowd of photographers and journalists, he pointed to me and so we made this short, but intense walk, which culminated with the shot and the two questions".
View this post on Instagram
Become a supporter!
We have decided to remove advertisements from the website to ensure maximum enjoyment of our stories. However, we need financial support to keep our editorial activities alive: join the supporters of our platform, for you many advantages and preview videos!