Ci sono luoghi che vivono costantemente alla luce dei riflettori, crogiolandosi nella loro bellezza e affascinante storia. Capolavori naturali, artistici e architettonici che ogni giorno vengono legittimati da migliaia di turisti e appassionati impazienti di ammirarli. Ed è giusto che sia cosi, verrebbe da dire! Per di più, la nostra amata Campania pullula di questi luoghi magici e ricchi di sorprese.
Accanto a questi luoghi rinomati (o forse sarebbe meglio dire nascosti dietro di essi) esistono poi altre realtà più piccole e meno note, sfuggite alle elucubrazioni storiche e storico-artistiche. Sono chiesette, piccoli musei, scorci, piazze che vivono in penombra, leggermente defilate. Eppure, nonostante questa apparente "sfortuna", sono allo stesso modo luoghi straordinariamente ricchi di culture, tradizione e storia che nulla hanno da invidiare ai "blockbusters" del mercato turistico.
Una di queste zone di penombra la si può scorgere a Pagani, alle pendici dei Lattari Mountains, a metà strada tra Salerno e Naples, nel fertile territorio dell'Agro Nocerino-Sarnese. Qui, racchiuso in piccole stanze di un convento, è gelosamente custodito il Museo di Sant'Alfonso Maria de' Liguori, inaugurato nel 1990 alla presenza di Papa Giovanni Paolo II. Scopriamolo insieme!
Il più santo dei napoletani, il più napoletano dei santi
The one of Alfonso Maria de' Liguori è una figura affascinante e per certi versi insolita in confronto a quella di molti santi della chiesa cattolica. Figlio di un capitano di galera della flotta del Regno di Napoli, nasce a Marianella il 27 settembre 1696. La sua educazione oggi verrebbe definita quella di un bambino prodigio: educato nelle materie letterarie, musica e pittura, si iscrive a 12 anni all'Università di Napoli e a 16 anni esercita già l'attività di avvocato al foro. A causa di interferenze politiche decide di abbandonare la pratica forense per dedicarsi alla vita religiosa, prendendo i voti all'età di 30 anni.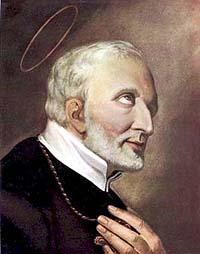 Da quel momento dedica la sua vita ai più abbandonati, a coloro i quali vivono nelle periferie della società del tempo: tra le stradine nascoste di Napoli, nei villaggi della costiera amalfitana e sorrentina. Con le sue "cappelle serotine" Alfonso svolge catechesi di sera in luoghi di ritrovo, accogliendo i "lazzaroni".
A Pagani risiede in due momenti della sua vita: dal 1742 al 1762 e dal 1765 fino alla morte. In mezzo l'esperienza come vescovo a Sant'Agata dei Goti, nel beneventano. Un incarico che il suo animo schivo, umile e a tratti burbero mal digerisce. A 36 anni Sant'Alfonso fonda la Congregazione del Santissimo Redentore che oggi conta migliaia di religiosi e centinaia di comunità sparse in tutto il mondo. Ed è stupefacente pensare come ogni Rendentorista del mondo guardi alla piccola Pagani come il fulcro dell'intera Congregazione, perché qui sono custodite le reliquie del suo fondatore
"Me ne vado per ora, ma poi ritornerò a Pagani perché voglio morire tra voi"
Ed è proprio all'interno delle stanze in cui la prima comunità raccolta intorno a Sant'Alfonso ha vissuto che si sviluppa il piccolo ma preziosissimo museo. Un riassunto per sale della straordinaria vita di un uomo di chiesa e di cultura. Alfonso è portavoce di una poliedricità che poche personalità della storia, sia in ambito religioso che non, hanno mai mostrato. Pittore, compositore di musiche sacre e da camera, scrittore, teologo: gli ambiti in cui si è cimentato sono davvero sconfinati.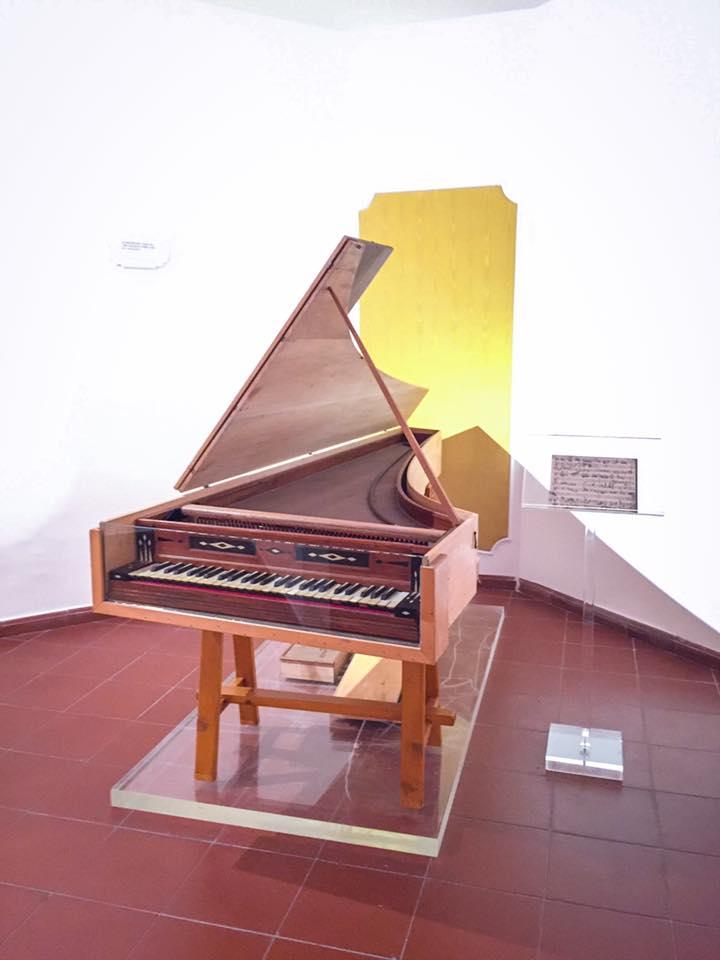 Paramenti liturgici a lui appartenuti; quadri realizzati con le sue mani (alcuni in collaborazione con Paolo de Majo, pittore napoletano che insieme a lui fu alunno del celeberrimo Francesco Solimena); un clavicembalo sul quale ha composto indimenticabili canti natalizi come Tu scendi dalle stelle, Quanno nascette Ninno e tanti altri; libri da lui scritti (tra le 111 opere va ricordato l'importantissima Theologia Moralis) che sono valsi a Sant'Alfonso i titoli di "Dottore della Chiesa", "Doctor Zelantissimus" (attribuito da papa Pio IX) e "Patrono dei Moralisti e dei Confessori".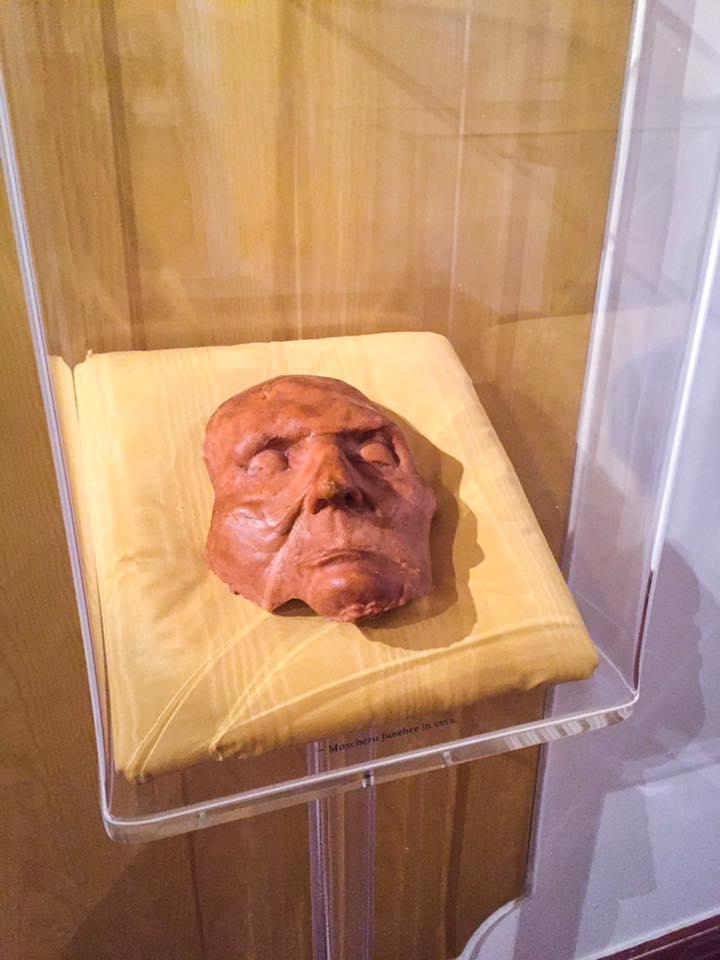 Tra questi preziosissimi oggetti poi si celano tante piccole storie che arricchiscono ancora di più la visita. Come l'anello episcopale, ricavato dal fondo di una bottiglia per sostituire quello originale che Sant'Alfonso vendette per sfamare la popolazione di Sant'Agata dei Goti di cui era pastore. O l'orologio utilizzato dalla prima comunità di Redentoristi, che rintoccava ogni 15 minuti invitando alla recita di un "Ave Maria". O ancora la maschera funeraria del Santo, ricavata qualche istante dopo la sua morte e capace di carpire i tratti fisionomici di chi non ha mai amato farsi ritrarre. E infine (ma solo per non essere prolissi) lo stupendo presepe in porcellana di Capodimonte, appartenuto alla sua famiglia.
La Basilica Pontificia
Una visita al museo non può non concludersi con quella alla Basilica Pontificia, dove in una cappella sulla sinistra rispetto all'abside è conservata l'urna del Santo. Un'urna in argento realizzata con la fusione di oggetti preziosi donati dai fedeli.
La chiesa fu voluta proprio da Sant'Alfonso Maria de' Liguori, che affida i lavori all'architetto regio Pietro Cimafonte. Costruita tra il 1756 e il 1824 essa è dedicata a Archangel Michael (come suggerisce la grande tela posta nel coro alle spalle dell'altare) come segno di affidamento per le tante peripezie incontrate nel corso della sua edificazione. Nel 1908 Papa Pio X la eleva a Basilica Pontificia. Al suo interno vi è una successione stimolante di affreschi e marmi policromi che la rendono un vero e proprio gioiello.
Piccola chicca: in una delle cappelle laterali dell'unica navata centrale è presente in una nicchia la statua della Madonna del Rosario. Essa è rivestita con l'abito nuziale di Maria Cristina of Savoy, regina del Regno delle Due Sicilie, che lei stessa dona in segno di devozione.
Un grande museo in una piccola città
Ci sarebbero tante altre cose da dire su Sant'Alfonso e sul suo museo. Come tanti altri sono i segreti di Pagani, città piccola ma dalle grande tradizione secolare. Al momento il museo è visitato costantemente da numerosi gruppi di fedeli, ma non dispone di orari di apertura regolari. La sua gratuità e la sua attiguità con i dormitori del convento fanno sì che questa realtà viva in una dimensione del tutto propria.
Ma grazie all'affabilità dei padri redentoristi e di un gruppo fantastico di giovani guide volontarie avrete comunque l'occasione di visitare, tramite una prenotazione anticipata, questo luogo suggestivo e ricco di storie da raccontare. Perché, a volte, ciò che cerchiamo sta proprio lì, al di fuori della luce dei riflettori!
Per info sul museo di Sant'Alfonso 081 916054 o visita la page
Become a supporter!
With a small contribution you will keep the largest cultural dissemination site in Campania alive! Many advantages for you