"Questo luogo è fatto di un'infinità di piccoli gesti che hanno creato una meraviglia. Il mio non è altro che un piccolo, piccolissimo gesto, che partecipa a tutto questo"
Passato e presente si incontrano a Sant'Anna dei Lombardi: le opere di Iago , Reliquia e Muscolo minerale, si fanno silenziosamente spazio nell'arte del complesso monumentale. Le due sculture prendono parte all'atmosfera che le circonda: un dialogo in perfetta e inaspettata armonia con i dipinti cinquecenteschi dell'ambiente. "L'incontro di Jago con la Chiesa di Sant'Anna dei Lombardi è stato voluto, lo abbiamo contattato e invitato. Si sono create subito sinergia ed empatia." Ha dichiarato Ambra Giglio, responsabile dei servizi museali del Complesso e vicepresidente ParteNeapolis. "Quando abbiamo istallato le opere, lui mi ha guardata e mi ha chiesto se fossi felice, mi ha detto che continuerà a chiedermelo e io continuerò a rispondergli di sì. Difficilmente capita di incontrare qualcuno che abbia i nostri stessi pensieri: vogliamo la stessa cosa, che l'arte sia di tutti e accessibile a tutti."
Le opere di Jago in esposizione
Nella Cappella Piccolomoni è esposto Muscolo minerale, la rappresentazione di un cuore nel marmo. Nell'imponente Sacrestia del Vasari, al centro dell'altare, è invece posta Reliquia, un richiamo alla prima scultura di Jago. Con i pochi mezzi che aveva a diposizione, il giovane artista realizzò una mano da un piccolo sasso, quasi a suggerire con una piccola scultura che, se avesse avuto i mezzi economici sufficienti e quindi un blocco più grande, avrebbe potuto fare molto di più. Reliquia è una riproduzione nostalgica di quell'opera con una consapevolezza diversa. Oltre a questa storia, l'artista non aggiunge altro, le due sculture non hanno una didascalia che ne spieghi la simbologia: ognuno deve poter scorgere un diverso meaning nell'arte.
Jago, verso la "Pietà"
Nato a Frosinone, ha viaggiato e lavorato a New York e in Cina, ma adesso Jago si ferma a Napoli. Dopo le opere Il figlio velato e Look Down, ha ancora molto da dare a una città che lo ha accolto e travolto allo stesso tempo. "Naples ha scoperto ed enfatizzato degli aspetti della mia personalità che hanno accompagnato il mio percorso." Ha dichiarato l'artista. "Sto lavorando alla mia prossima opera, la Compassion, in the church of Sant'Aspreno ai Crociferi. In quel luogo non è facile lavorare poichè la sua bellezza ti costringe a raggiungere quel livello. Sei costretto a fare qualcosa di più grande di te perché quel luogo è incredibile e magnifico. Allora devi competere."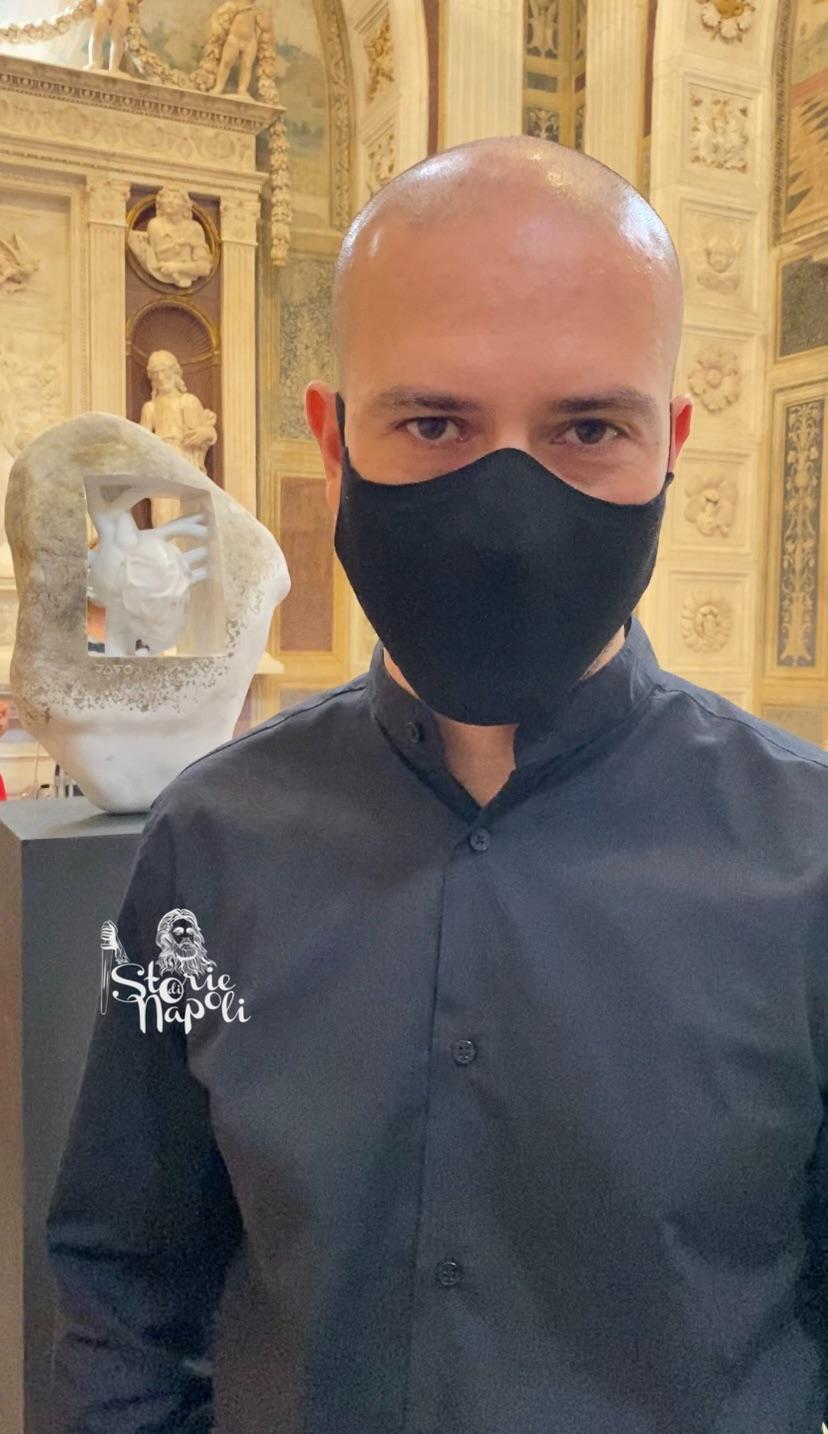 Laura d'Avossa
Become a supporter!
With a small contribution you will keep the largest cultural dissemination site in Campania alive! Many advantages for you