TO Naples, the March 9, 1562 kissing in public was prohibited.
Anyone caught exchanging effusions of any kind in city places would be sentenced to death.
This very curious news is reported in the Almanacs of the time and still today there are several testimonies regarding this bizarre story. But why were kisses forbidden?
Kisses in Antiquity
In the history of our beautiful land we find the most ancient kisses in the ethereal Pompeii or al archaeological Museum of Naples, in Erotic cabinet.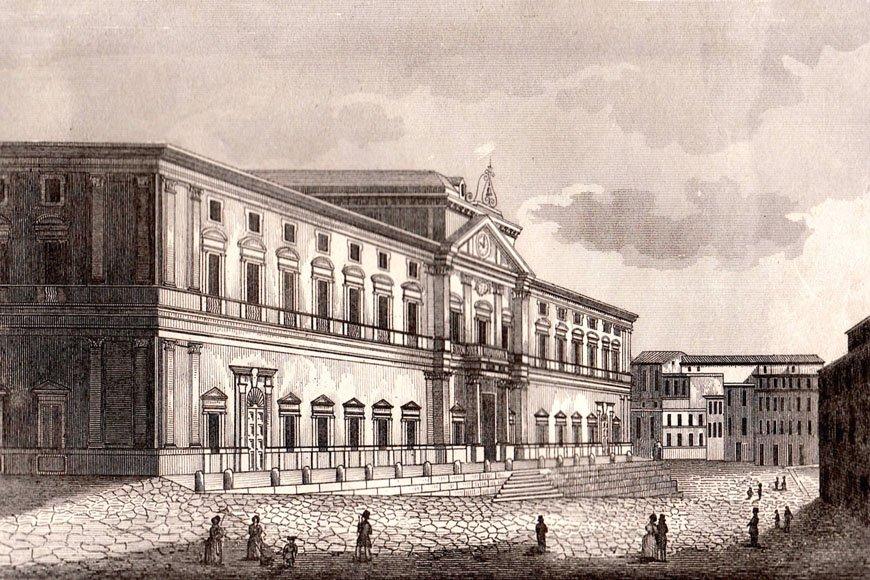 The Latins had estimated three very different types of kisses: the osculum, the friendly and fraternal kiss, which embodied respect and had lived for filial love, the basium, the kiss of love, was dedicated to wives. Finally there was the suavium, the carnal kiss, was the one given by prostitutes, an expression of pure lust and perdition.
The kiss seen by science
There is even a science that analyzes the kiss in its social and physical facets: the Filematology. Kisses have many positive aspects: they sanction relationships, they see them born at the dawn of their flowering, they help loves to
germinate and take deep and lasting roots over time. Levels increase oxytocin and those of cortisol, which instead causes stress and bad mood in everyday life, thus reinforcing bonds and feelings. In short, there is nothing more natural and instinctive than a kiss!
Kiss in Greek Literature
But let's go back to the old question, why on that morning of the March 9, did kissing one's beloved become such a serious crime that it had to be punished with fines and administrative distortions, or worse, in the most serious cases, with the lives of the poor unfortunates?
Chronicle of 1562
The reasons that led the Viceroy Fernando of Toledo to institute this crime overnight, there were essentially two.
The first was inherent in the protection of all the women of the city: it was a brilliant solution aimed at limiting aggression, abuse and violence against young and old, protecting them with the following article: "The violent acts exercised against the modesty of others, which do not consist in the carnal conjunction, all indiscriminately rank in the category of attempted rapes.", As Agnese Palumbo also reports in her book"101 stories about Naples that have never told you". Therefore, anyone who tried to obtain a kiss without consent was punishable.

However, considering the kisses "stolen"In modern day romance novels, movies and sitcoms, all of this seems difficult to accept or imagine, interesting debates open up that can go on and on with friends and friends, but that I really recommend that you tackle every now and then. For example, when and how can violence be defined? When is it abuse? How does the law in 2019? ( here, easy peasy)
Branches all over the world discuss and define guidelines on how to act according to the personalized and general cases. There are milestones and great "progress"Facts and dictated by the awareness of the female gender acquired over decades, moreover, many taboos have been uncovered, treated and discussed. Today there is much more listening and sensitivity, even if there is still a lot to do.
The second reason for the very singular law of 1562 it was instead related to sanitation reasons.
In fact, the epidemic of plague who had kneeled the cities of Venice and Turin. It was therefore probable that when the first symptoms of the disease appeared, the Viceroy's precaution was to eliminate possible routes of contagion such as, precisely, the you kiss.
So two socially useful and very important reasons that are hidden behind a somewhat odd decree, which makes us wrinkle our noses.
But how, couldn't you kiss?
Incredible!
Sitography & Bibliography
[1] 101 stories they didn't tell you about Naples, Agnese Palumbo. Newton Publishers
[2] https://www.vocedinapoli.it/2016/03/02/9-marzo-1562-napoli-baci/ Voce di Napoli.it
[3] http://www.informazione.campania.it/napoli/212994-rubrica-napoli-e-dintorni-a-cura-di-enzo-longobardi-5.html Column Naples and surroundings edited by Enzo Longobardi
Become a supporter!
We have decided to remove advertisements from the website to ensure maximum enjoyment of our stories. However, we need financial support to keep our editorial activities alive: join the supporters of our platform, for you many advantages and preview videos!