La storia di Tiberio de Vera sarebbe degna di essere protagonista di una delle serie TV più dark e cupe che ci siano, o almeno protagonista in Arancia Meccanica. Era infatti un giovane viziato, ricco e violento, figlio del Caporale della Gran Corte della Vicaria.
Passò alla Storia per essere stato uno degli uomini più orribili e infami che si possano incontrare.
L'autore, un monaco seicentesco, lo descrisse come "truffatore, ladro, sodomita, bugiardo patologico, vizioso, ricco, fannullone e corruttore di minorenni".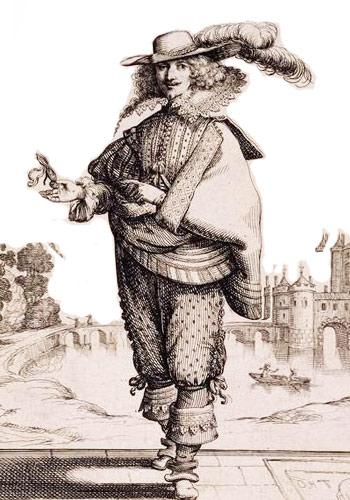 Un figlio di papà violento e cattivo
Il giovanissimo Tiberio de Vera crebbe in una ricca famiglia di giuristi fedeli al reggente della Gran Corte della Vicaria, il nobile Pedro Ponce de Leon, grandfather of Rodrigo, il viceré che vedrà le rivolte di Masaniello. Il padre era molto ricco, temuto e rispettato in città e si diceva che, sfruttando la sua posizione, non avesse scrupoli a denunciare e far condannare anche ingiustamente le persone che gli si mettevano contro.
Tiberio era irrequieto e molesto sin dall'infanzia. E i genitori, completamente disinteressati alla crescita del figlio, lo viziarono con ogni dono, senza insegnargli alcun "valore cristiano". E così, da buon bambino viziato, cominciò sin da piccolo a minacciare gli altri, portando dietro il nome del potente padre.
La nostra storia è però ambientata nel 1611, quando il viceré era Pedro Fernandez de Castro e il young, poco più che adolescente, girava per le strade di Napoli con vestiti ricchissimi e dai colori sgargianti, fatti con seta orientale e ricami raffinatissimi. Li acquistava grazie ai soldi derivati da minacce, a dir poco camorriste, che faceva ai commercianti di tutta Napoli: in cambio di una tangente, infatti, garantiva loro il commercio sereno e teneva lontani guardie e controlli, sfruttando il nome del padre. A chi si ribellava a questo precursore del "pizzo", invece, faceva inviare immediatamente le guardie che mettevano a soqquadro il negozio e magari arrestavano pure il titolare, rovinando famiglie e vite intere per un capriccio.
Tutti i napoletani odiavano Tiberio de Vera, but nessuno poteva toccarlo perché, come sempre accade nel mondo, era figlio di una persona troppo potente.
Pervertito, violento e malvagio
Ostentare vestiti costosissimi, girare fra i poveri della città e taglieggiare i commercianti, però, non gli bastava. E fu così che Tiberio de Vera, sempre più pervertito nei suoi desideri, in preda ai pruriti adolescenziali, si innamorò di una donna del popolo. Ci volle poco per convincerla a venire nella casa di famiglia: la chiuse in una cantina per mesi, tenendola al buio e seviziandola sessualmente con torture, violenze e ogni altra sorta di mostruosità. Poi, una volta stancatosi della povera disperata, la mandò via con una cassa intera di gioielli ed oro. Peccato che, mentre tornava a casa, la fece derubare da alcuni scagnozzi suoi amici.
Non toccare chi è più in alto di te!
Tutto è concesso in un mondo corrotto finché non vai a toccare chi è più corrotto di te. E il nostro Tiberio, ad un certo punto, arrivò a coinvolgere nelle sue attività un giovane protetto direttamente dal capo di suo padre. Si chiamava Varghesiglio and it was un paggio molto stimato da Ponce de Leon: fu circuito da Tiberio, poi convinto a partecipare a atroci pratiche sessuali che prevedevano violenze, torture, sevizie su bambini e altre amenità. Fu la goccia che fece traboccare il vaso.
Il Reggente della Gran Corte della Vicaria, con l'ipocrisia degna di un amministratore corrotto, "scoprì" improvvisamente tutte le mostruosità che Tiberio portava avanti da anni e, con un processo sommario, lo fece condannare ad alcuni mesi di carcere e alla punizione della "funicellate e corda": veniva legato a delle corde per ore all'interno di una camera piccola e angusta e rimaneva lì, immobile, sperando in una riflessione sui suoi peccati.
Se fosse stato un poveraccio, probabilmente sarebbe stato condannato a morte, invece Tiberio de Vera se la cavò piuttosto bene considerato il suo carico penale.
Anzi, gli fu data una seconda opportunità proprio da Don Pedro.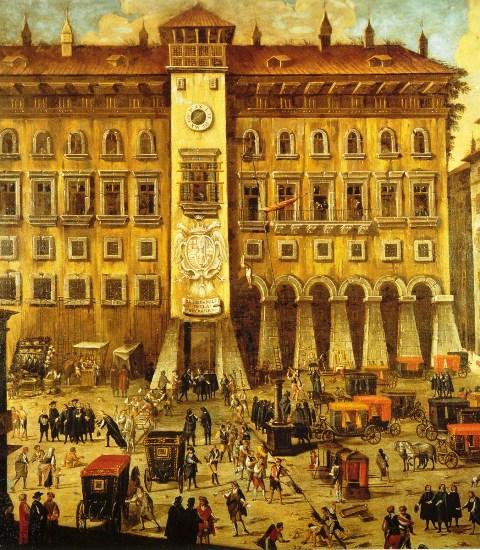 La lardiata
Era l'11 aprile del 1612 quando un poveraccio, tale Giuseppe Soprano, ricevette la punizione della "lardiata", che nulla ha a che vedere con il famoso piatto della cucina napoletana.
The condemned it was a sodomita, ma soprattutto una persona senza santi in paradiso. E per lui la legge fu applicata nella misura più severa ed esemplare possibile.
La punizione consisteva in una delle peggiori umiliazioni: l'uomo veniva spogliato, legato a un carro e portato, steso, lungo Via dei Tribunali, fino ad alla Gran Corte della Vicaria.
Questo percorso diventava una via crucis: the people infatti gettava addosso al condannato ogni sorta di oggetto incandescente, dalle falde di lardo passate sul fuoco (e da qui viene il termine "lardiata") a pezzi di metallo, arrivando anche a pietre e qualsiasi cosa possa far male, divertendosi nel vedere il poveraccio sofferente e torturato.
Per l'occasione fu invitato Tiberio de Vera dinanzi al Castel Capuano, nella speranza di fargli comprendere che, in teoria, anche lui avrebbe meritato quella punizione.
Il giovane e ricco parassita, però, non comprese molto bene l'antifona. Anzi, scoppiò a ridere e si unì anche lui alle torture.
Il Reggente della Gran Corte non ci vide più dalla rabbia: ordinò l'immediata carcerazione di Tiberio de Vera e, con un process ben più serio di quello precedente, fu condannato al carcere a vita. Ma gli fu risparmiata l'umiliazione della lardeazione perché, comunque, era una persona di una certa estrazione sociale.
Il potentissimo uomo non fu però soddisfatto perché, dinanzi a un giovane così degenere, viziato e senza alcuna morale, la colpa è anche dei genitori: rimosse allora da ogni incarico il padre, gli fece confiscare tutti i beni e si assicurò che non potesse più ottenere alcun incarico pubblico.
Il povero Claudio de Vera, quindi, finì letteralmente in mezzo a una strada assieme alla famiglia e morì di fame, in miseria assoluta.
Di Tiberio, invece, non abbiamo più notizie, ma certamente la sua storia non finì meglio del padre, chiudendo così un'amarissima pagina di corruzione e ingiustizie del nostro passato.
-Federico Quagliuolo
References:
Giuseppe Porcaro, Apocalisse su Napoli, Edizioni Aurea Clavis, Napoli, 1969
Nicola Zerda, Guida all'Italia amorosa, galante, erotica, libertina, Longanesi, Milano, 1974
Giovanni Bausilio, Storie antiche di una Napoli Antica, Key Editore, Napoli, 2016
Become a supporter!
With a small contribution you will keep the largest cultural dissemination site in Campania alive! Many advantages for you