The name of Lydia Cottone probabilmente non risveglierà memorie in tanti cittadini, se non fra i residenti del High District, dato che le è stata recentemente intitolata una traversa di Via Leonardo Bianchi. Eppure, nonostante non ci sia più, la sua arte è presente in tantissimi luoghi di Napoli. È stata infatti l'autrice di alcune opere d'arte che ci accompagnano tutti i giorni, mentre andiamo da una parte all'altra della città, fra la statua di Salvo d'Acquisto a Piazza Carità, the Underground and even the Cimitero di Poggioreale.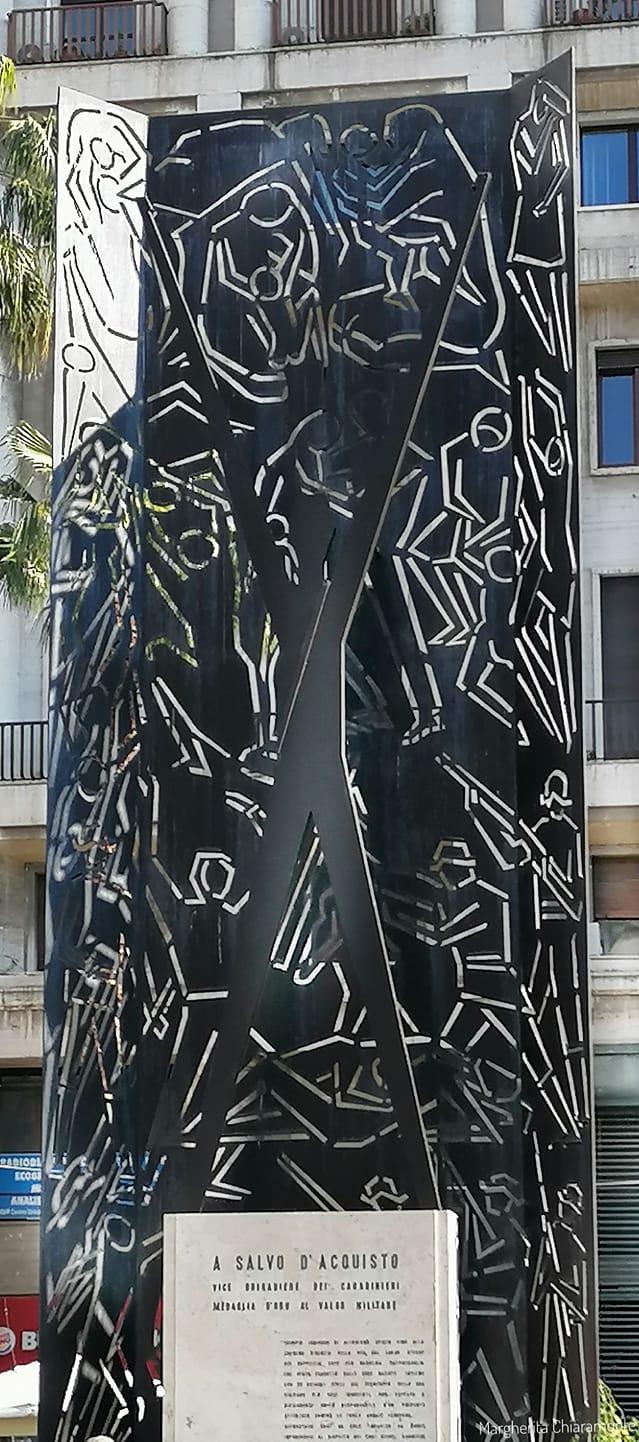 Who was?
Napoletana, classe 1923, dedicò tutta la sua vita all'arte. Sin da piccola infatti amava disegnare, ma fu l'arte della scultura che la conquistò quando frequentò l'Accademia di Belle Arti.
Il suo credo era la gentilezza ed è proprio con questo tratto caratteriale che viene ricordata dalle persone che l'hanno conosciuta. Fino all'ultimo giorno della sua vita fu letteralmente devota nei confronti di ciò che realizzava e fu molto apprezzata anche all'estero, tant'è vero che ha realizzato opere anche a San Pietroburgo e Copenhagen.
Il suo lavoro lo definiva "un momento di liberazione": era infatti il momento in cui dedicava tutto il suo corpo, mente e anima alla realizzazione di opere d'arte che, come punto centrale, hanno gli elementi della natura: tutte le sue sculture infatti sono realizzate con elementi semplici, dal legno al metallo, passando per la pietra: ogni cosa assume forma infatti grazie all'interpretazione artistica, che riesce a restituire dignità agli oggetti considerati "banali" nella vita di tutti i giorni. Fu anche molto attiva nel campo sociale e in prima persona si spese per l'assistenza ai migranti e per denunciare le tragiche condizioni di chi è costretto a lasciare il proprio paese d'origine in odissee drammatiche: era il 1991 e tutta Italia fu sconvolta dalle immagini dei migranti provenienti dall'Albania nel porto di Bari. Per molto tempo la scultrice si spese per rappresentare e difendere le vite dei più sfortunati.
Le opere di Lydia Cottone a Napoli
In città divenne famosa nel 1972, quando realizzò la statua di Except for purchase a Piazza Carità: la sua scultura rappresenta la figura di un uomo con alle spalle centinaia di figure: il senso symbolic di quel sacrificio che fece un giovane poco più che ventenne, donando la sua vita per salvare gli innocenti.
His sensitivity fu apprezzata anche quando realizzò le sculture nel cimitero nuovo di Poggioreale e quando, in occasione del rifacimento dei giardinetti di Piazza Quattro Giornate, furono installate le sue sculture dedicate a due atleti: il podista e il discobolo.
La firma di Lydia Cottone la troviamo anche al Old Town: In the 1998, un anno prima della morte, donò due pietre ollari alla Provincia di Napoli, oggi si trovano nel giardino all'interno dell'edificio.
Insomma, una donna che dedicò la sua vita alla diffusione dell'arte a Napoli e che, tramite le sue opere, accompagna silenziosamente la nostra quotidianità con piccole perle di bellezza. Anche dopo la sua morte.
E se questo non ci sembra abbastanza, esiste anche un premio dedicato a Lydia Cottone: si chiama "Napoli è donna" ed è nato da una associazione proprio per valorizzare l'impegno delle donne in città.
-Chiara Sarracino
Become a supporter!
With a small contribution you will keep the largest cultural dissemination site in Campania alive! Many advantages for you