The evolution of a trade and professions in general derives from history, the techniques used, the contexts and the characteristics of the society. To date, one of the jobs that, along with others, has seen renewal more often, and continues to do so, is the bartender, or barman, who has like "evolution"The professional figure of bartender. Role already present in Kingdom of the Two Sicilies, with the name of "acquavitaro".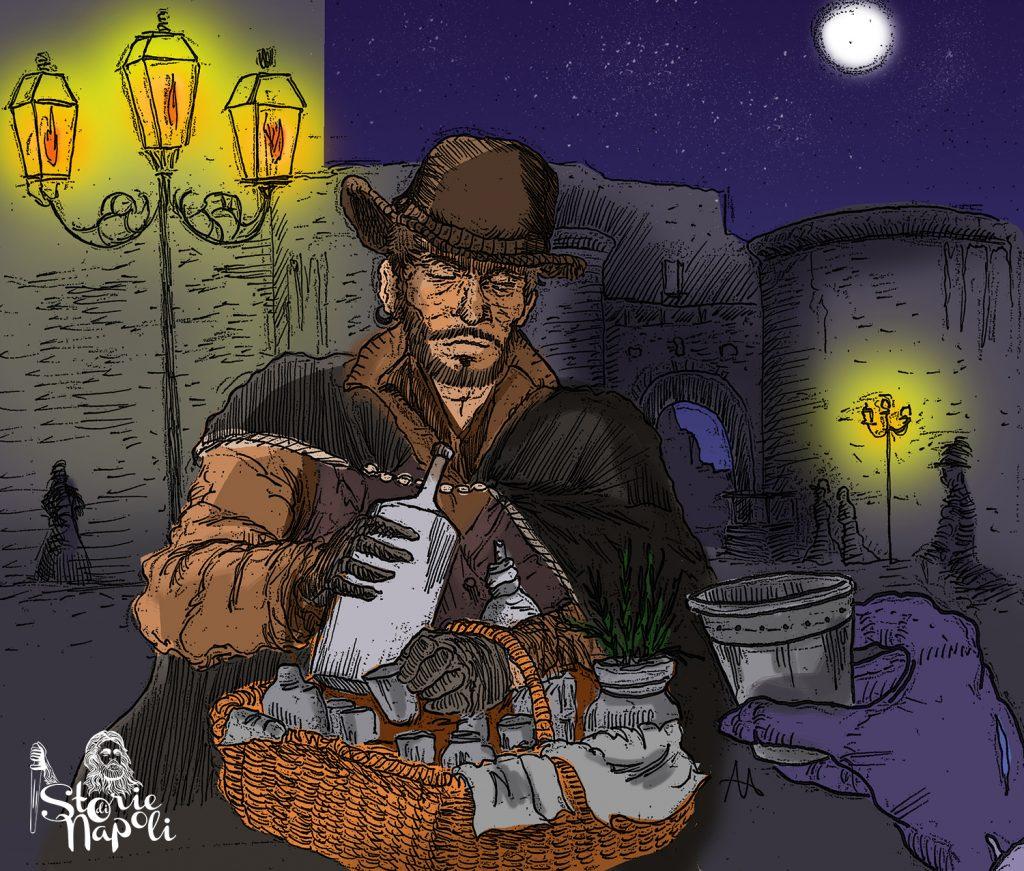 Who was the acquavitaro?
Known character of the Neapolitan night, the acquavitaro became the protagonist of the evening, until the first light of the following morning, and was responsible for supplying liqueurs and drinks to the masses who populated the common meeting places.
Usually passersby e coachmen.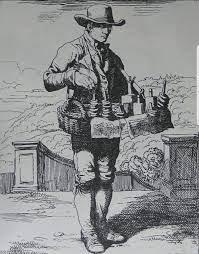 In their own shop, many aquavitaries produced liqueurs, so much so that it was Luigi Manzi, in 1809, one of the best known, invented the Sambuca in 1857, long before the Roman entrepreneur Angelo Molinari.
One of the reasons why the name of the drink is this in fact derives fromisland of origin of Manzi, Ischia, which then lived almost exclusively on agriculture.
Ad i contadini veniva fornita una bevanda di acqua ed anice durante le loro pause da alcuni giovani, chiamati "sambuchelli".
The acquavitaro he also had around his neck a box held with leather cords, in which there were glasses, called sockets, and other liqueurs.
Customers were also offered taralli, sugared almonds and other snacks, just like a modern bar. However, one of the essential elements for the clientele was the same anise which was also used by the Neapolitans for to correct the coffee.
Alexandre Dumas in fact, in the "Great cooking dictionary", He declared himself disgusted by the sweet smell that raged in the streets.
Culinary artists therefore, but also deserving entrepreneurs, since the bottoms were poured into common wooden barrels and combined with sugar and other doses of alcohol, to resell them, at a lower priceor, to the less well-off.
Inventors of cocktails, of lifestyle night and promoters of a certain culinary culture, the aquavitaries have long been the main figures of the "nightlife" southern and Neapolitan.
Sources:
Traditions and crafts: the acquavitaro
Ancient crafts: acquavitaro and nightlife
Palermo and the long history of water and zammu, from the Arabs to the present day
Alexandre Dumas, The great cookery dictionary
Become a supporter!
With a small contribution you will keep the largest cultural dissemination site in Campania alive! Many advantages for you